Published August 26, 2022
Custom Socks: Gift Idea for Employee Appreciation and Building Culture
Promoting company culture through custom branded socks is a valuable strategy that not only shows appreciation to employees but also fosters a stronger, more united, and brand-oriented workforce, particularly when working remotely, even though maintaining culture in remote teams may present challenges.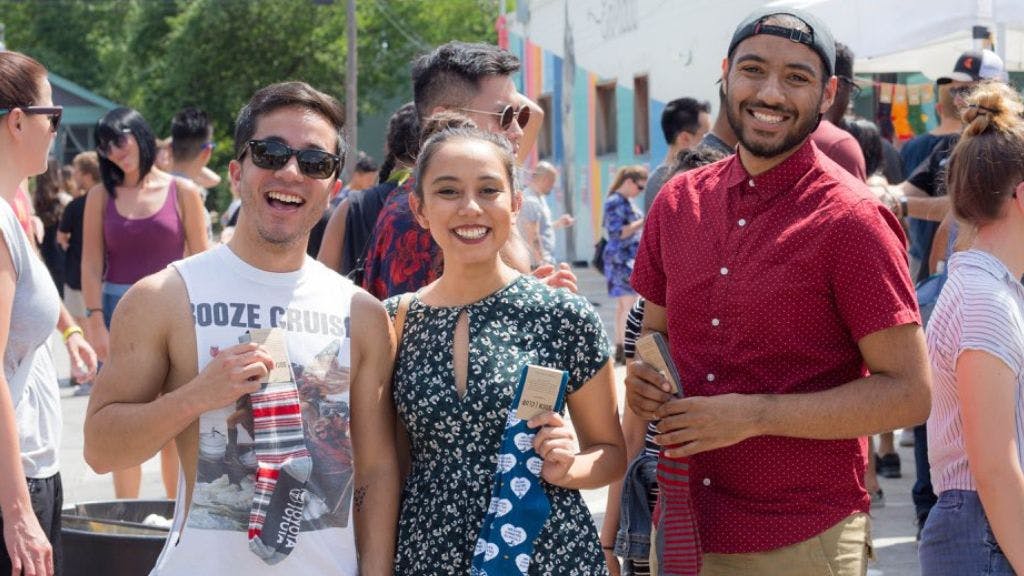 Culture is important for every organization. It can make or break the company as a whole. From the employees and the environment to how upper management interacts with the rest of the employees, every company expresses its culture in different ways.

One of the best ways to promote your company culture is through company "swag" or gifts like branded socks. Even though people wildly underestimate the use of these socks with logo, they have several positive effects on employees.

Gifting custom made socks is one of the ways to show employee appreciation. Here you can customize your company socks as a way to show your employees just how much they are valued.

However, beyond showing appreciation, these promotional swag socks can be used for several other purposes. For instance, you can develop a stronger company culture while uniting your employees to become a more loyal and productive team using custom business socks as employee appreciation gifts.

You can also design your own branded socks as a great way of encouraging your employees to take pride in and show off your brand.

Customized dress socks are essential for every organization especially if your employees work remotely. By giving your employees the company's custom socks with logos as team gifts, you can make them feel more like a part of the team since they do not get to see each other every day.

What this means is that it is important to custom design your own socks to help promote your company culture even if the majority or even all the members of your team work remotely. We understand that it will not be easy to promote a healthy company culture when all employees are not under one roof.

However, in this article, we will discuss other reasons why you should make custom socks to promote your company culture.


1. Custom Branded Socks Are Practical
Your company culture should be adopted by both internal and external members of your organization and one of the best ways to ensure that it will be used is to provide something practical.

Creating your own high-quality custom socks is one of the ways to prevent your socks from being discarded or abandoned because it's not useful or practical in any way. This is because everyone needs a pair of custom cotton socks as a key element of their daily attire regardless of age or gender. That makes them great staff appreciation gifts.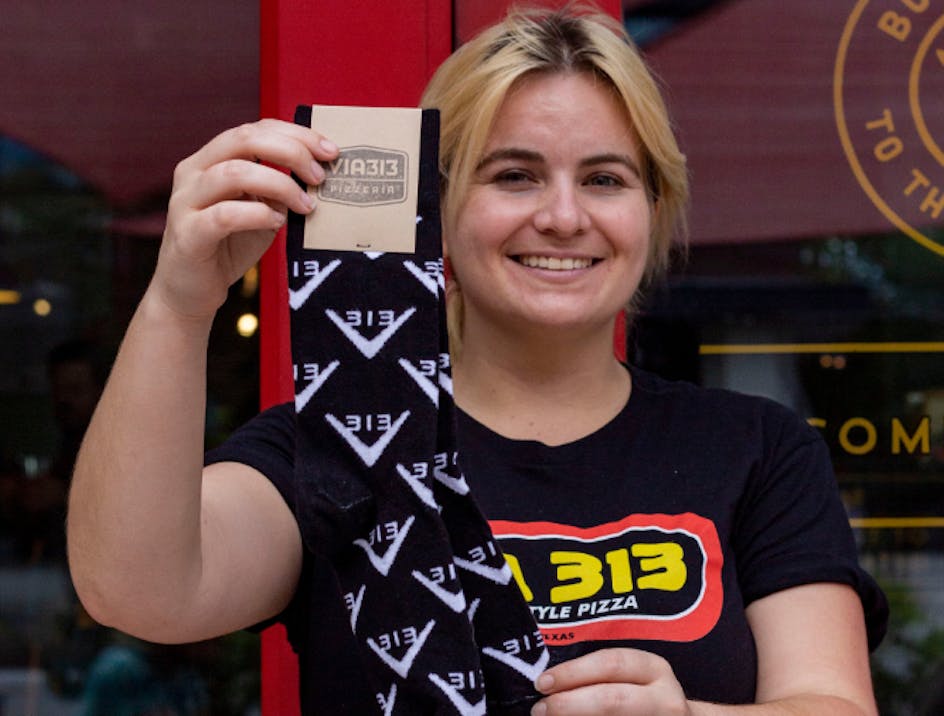 2. Customizable Dress Socks
One of the best ways to brand a pair of promotional socks is through customization because it allows you to design your own socks online. Customization is not just about adding a logo on socks, you can also showcase your company colors and style making them suitable for branding purposes.

Moreover, customized socks with logo are a fun addition to any wardrobe, and are work appropriate, so they are perfect bulk gifts for employees.


3. Custom Dress Socks Show That You Care
Another reason why custom design socks are perfect for building company culture is that they are one of the best ways to prove to your employees that you value and care about them. These custom-knit socks showcase the time, effort, and thought that you put into building your company culture.

By creating your own custom socks design, you can successfully unite teams, bolster branding, reward employees, and encourage new hires. The benefits of using your custom design socks for employee gifting are endless.


4. Customized Business Socks Encourage Bonding
Although it may sound insignificant, a pair of promotional socks does not only promote company culture but will also help to improve your team's environment.

This will help to unify and remind them of the fact that they are all working together to achieve similar goals. For new hires, custom business socks make them feel more accepted and welcome and make them willing to put in their best for the success of the team.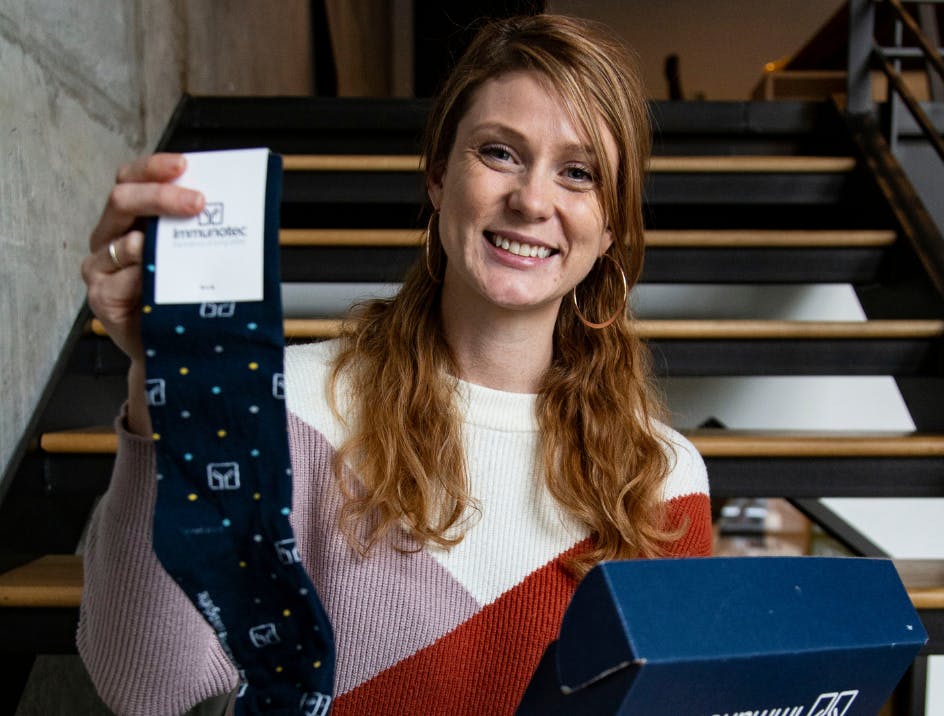 How To Order Custom Socks In Bulk
At Sock Club, we understand that you have a business to run which is why we have streamlined the custom logo socks process to make it easy for you to create your own.

Our custom-branded socks are made with high-quality American-sourced cotton and are fully knitted. This helps prevent your custom sock design from fading or becoming distorted when worn.

Ordering the highest quality custom socks wholesale is easy with Sock Club. It's as simple as sending us your logo and then our design team will send you free virtuals in as soon as 1-2 business days. Our account managers provide excellent customer service and it's always real people who answer the phone.

Also, for every pair of socks with logos purchased, we donate a pair to an organization in need. So if you're looking for corporate gifts to strengthen your company culture, then click here!