Published August 10, 2022
What's the Difference Between Traditional and Sports Socks?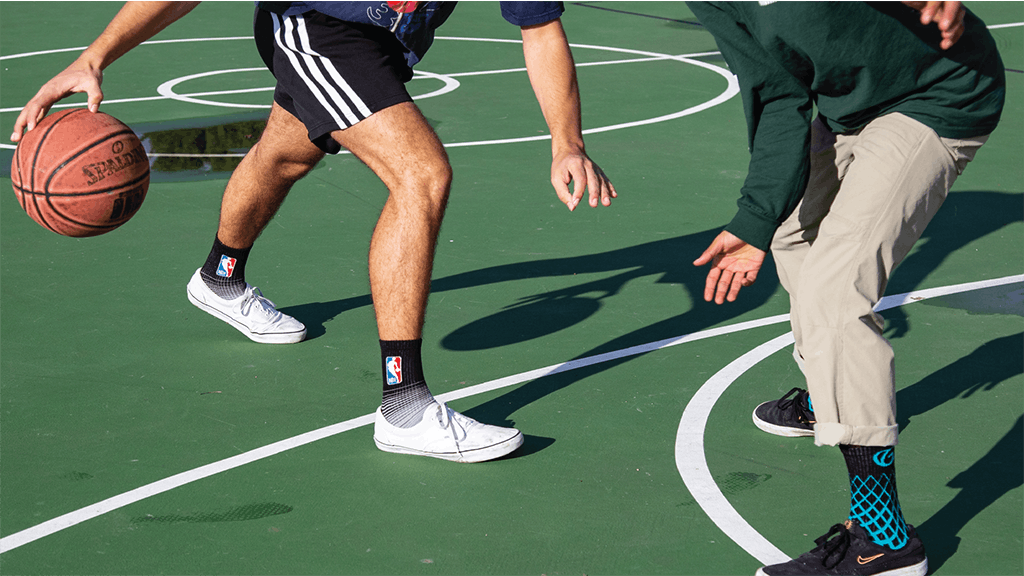 From your sports socks to your custom traditional socks, socks are necessary to give you warmth and comfort. Owning the right pair of sports socks is great to prevent, friction and blisters that can occur from running around the field. 

This is why you need to be able to identify the difference between sports socks and traditional socks. To achieve this, you should be able to identify the unique features of your custom football socks, volleyball socks, custom baseball socks, and even softball socks.

Having done that, the next question is how can I differentiate a custom sports sock from any other branded socks?

In this article, we will discuss the major differences between your athletic socks and traditional socks. 

What Makes Sports Socks Unique from Traditional Socks? 
There are five key questions you should be able to answer if you want to differentiate sports socks from regular socks. 

Sock Design 
Sock Club cotton athletic crew socks are manufactured with extra padding in the heel and toe, and ribbing in the arch and ankle. This creates a comfortable high-performance compression design that helps prevent blisters and the sock from sliding down during games.   

Moisture-Wicking 
Traditional socks are not designed to be moisture-wicking. It's important that when you're evaluating athletic socks, choose an option that will help mitigate sweat. Whether you're investing in girls volleyball socks, or knee-high socks for a soccer team, football team, or baseball team, they're all susceptible to health risks associated with improper ventilation of traditional socks. 

The right pair of sports socks can help prevent discomfort, blisters, odors, and athlete's foot. To prevent this from occurring, choose moisture-wicking socks to keep your feet dry the entire day.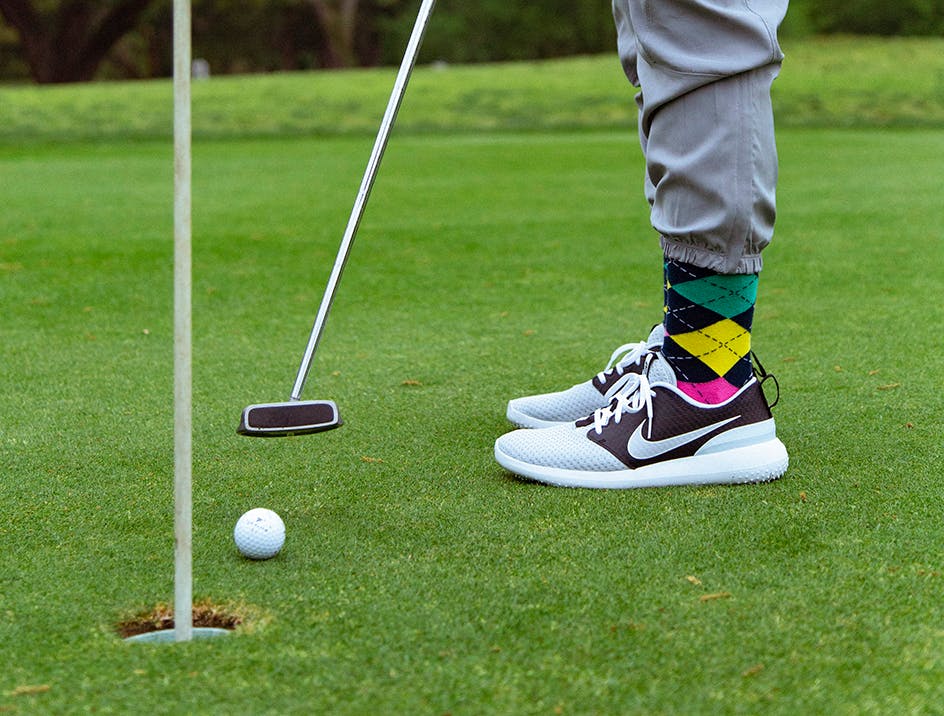 Benefits of Custom Sports Socks 
When you play sports you don't wear your street clothes, you wear athletic attire. This is why you should also invest in athletic socks. It's important to have designated pairs of socks for sports or working out, here's why:

#1. Athletic socks help prevent blisters 
The main cause of blisters is shoes or socks that don't fit properly. Shoes that are too tight or too loose can cause friction, resulting in blisters. Custom athletic socks are designed to fit snug and have extra padding to prevent direct contact with your shoes. 

Sports socks can also be designed with moisture-wicking materials that also help prevent the formation of blisters when playing sports.

#2. Compression socks aid in recovery 
The compression features of custom baseball socks or custom soccer socks can help aid in your post-workout recovery. According to the Cleveland Clinic, compression socks promote better blood circulation in the legs. 

Increased circulation prevents swelling, blood clots, and varicose veins. Improved blood circulation also helps your muscles get the nutrients they need to repair themselves.

#3. It eliminates foot odor 
Foot odor is caused by bacteria that reside in moist environments like your feet and shoes. By simply wearing a clean pair of athletic socks, you prevent foot odor and associated bacterial infections. However, even if you choose to go with athletic socks, it's important to remember to always take your socks off immediately after working out and never wear the same ones more than once without washing them.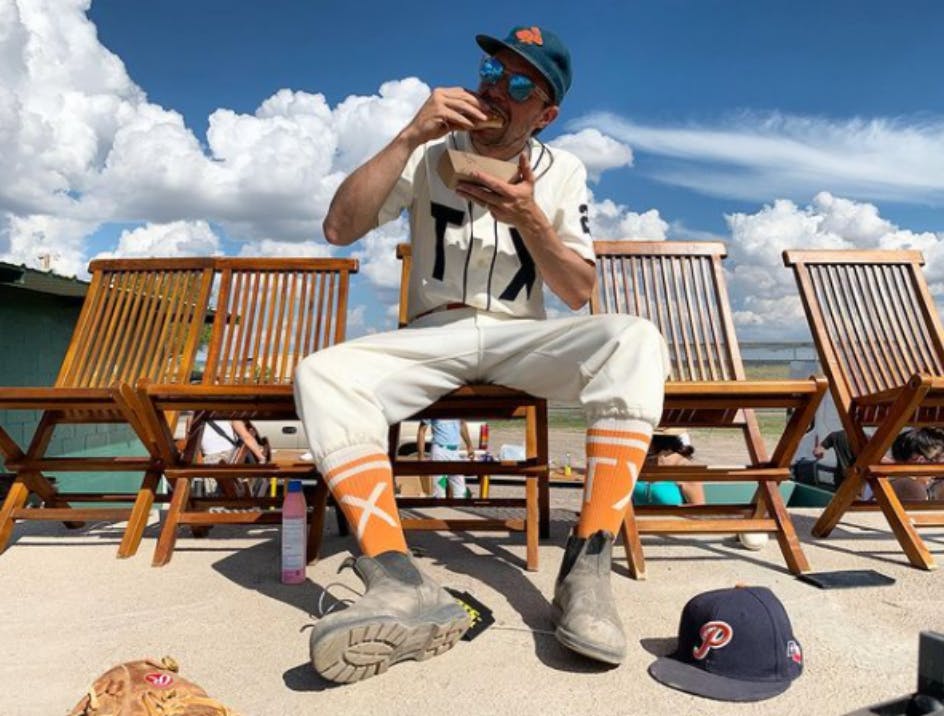 Why Buy Custom Sports Socks from Sock Club  
Sock Club can help you design fully custom socks for any sports team. We have three different free design options.

Send Us Your Logo
If you send us your logo, our expert team of sock designers has quick turnaround times and can get you virtual proofs in as soon as 1-2 business days. We also want to make sure you're 100% happy with your custom sock design which is why we don't charge for revisions.

Use our 3D Sock Design Tool
This tool is a great option for people looking to be a bit more hands-on with their sock design process. You can choose from over 70 different templates and customize them with over 50 different yarn colors. Once you submit your design, we will have one of our sock experts review it and make sure it is knit-ready. 

Free Downloadable Adobe Files
For the graphic designers who want full control over their athletic sock designs. Sock Club offers free downloadable Adobe Illustrator and Photoshop templates, as well as a best practices guide to help you with your sock design. Once you submit your designs back to us, we will have one of our sock experts review them and make sure it is knit-ready. 

Sock Club has the fastest turnaround time in the industry and can get you custom sports socks for your team in as soon as 5 days. We never charge rush, set-up, or design fees and offer fast shipping and delivery options like overnight shipping. Shipping cost is not included with your order, please ask your account manager for the most up-to-date shipping times and prices for your order size and location.

We have a 60-pair minimum which allows you to get multiple pairs of athletic socks for your team. This ensures your team has a fresh pair of custom team socks for every game and they don't wear through them before the end of the season. 

Sock Club also offers superior customer service. We are real people who answer the phone. If you have a question about your current order or would like to speak with someone about a future order, give us a call!