Client Spotlight
Branded Merchandise from Sock Club Becomes A Classic, Just Like Whataburger
On August 8, 1950, Harmon Dobson opened the world's first Whataburger in Corpus Christi, Texas with a simple goal to serve a burger so big it took two hands to hold and so good that customers would say "What a burger!" He succeeded and turned the small burger stand into a legendary chain loved throughout the South. 
Whataburger prides itself on making each burger to order with 100% pure, never-frozen beef and all the extras to suit customers' taste, available 24/7. The chain's following has grown exponentially in its 70+ year history, thanks to its famous burgers, iconic orange-and-white-striped restaurants, and its famous Fancy Ketchup. 
Whataburger is more than a burger chain, it's a place where over 50,000 employees and millions of customers call home, built on pride, care, and love.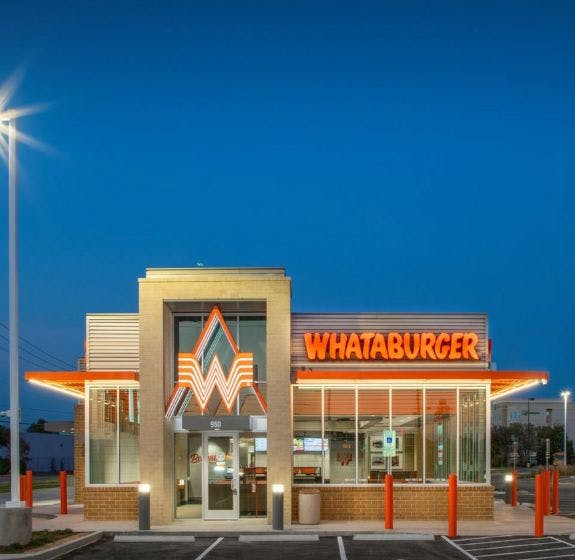 The retail part of the business took off in 2015 and has grown substantially in the last couple of years. Jared Farhart, E-Commerce Development and Brand Merchandising at Whataburger, focuses on adding unique branded merchandise to the Whatastore. "Our target audience are the die-hard Whataburger fans as well as anyone looking for a unique gift to represent a place close to their heart," says Farhart.
Whataburger sources items for their store that are as high quality as the meals and service they provide. The primary obstacle lies in educating the customers that the products are designed for quality and longevity rather than being cheap and solely for entertainment purposes. The aim is to encourage customers to invest in merchandise that will endure for several years.
When Jared and his team met Sock Club, a fellow Texas company, at the PPAI show in Las Vegas, they knew it would be a great fit.
"The goal was to create a full sock category with great design options and we were able to do that with the help of Sock Club," says Farhart.
The Whataburger team was not only impressed with the quality of the product, but how our in-house design team was able to act as an extension of their branding team.
"Sock Club had a great understanding of our brand and knew how to deliver design concepts that fit perfectly in our store and were immediate best-sellers. We had tried several other vendors that had tried and failed to accurately capture our logos, colors, and brand voice," says Farhart.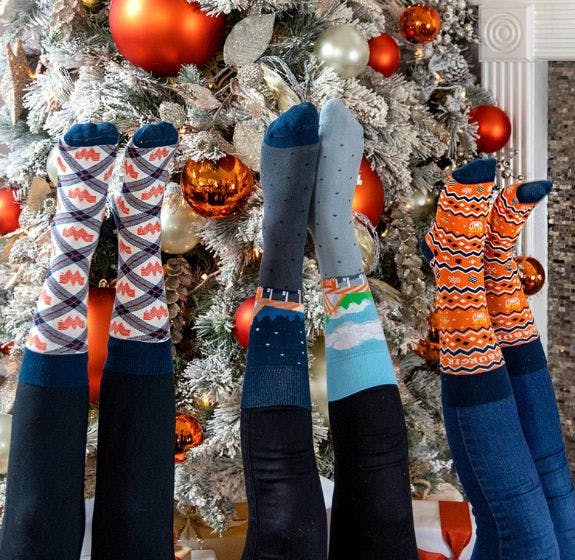 The line of custom socks that Sock Club designed for branded merchandise for the 2022 holiday season at Whatastore.
Whatastore is a profit-driving segment of Whataburger, like most merch stores for fans of restaurants. Their ultimate success metric is sales volume.
"We have sold out of almost every design we have ordered from Sock Club over a span of at least 3 years. We always have new designs and reorders in the works at Sock Club."
As for the Sock Club team, the only thing we love more than working with the Whataburger team is enjoying the delicious food from the restaurant just down the street from our offices!
We are proud to be able to help such an iconic brand reach customers and fans across the world. 
To get your own branded restaurant merch started, click the link below or email our team at custom@sockclub.com.