Client Spotlight
Custom Socks from Sock Club Help Corporate Couture Deliver High Quality Gifting Experiences
Corporate Couture is a women-owned & operated promotional product distributor in the SF Bay Area. Founder Sarah Costello and her team have been collaborating with companies big and small on custom corporate gifts since 2008! They produce all things custom swag from branded apparel and bags to drinkware and tech... you name it! 


Corporate Couture offers a wide range of swag services from start to finish including product ideas & curation, graphic design, production, shipping, fulfillment, packaging, storage and program/store platforms. They seek out the newest, trendiest products to keep our swag solutions fresh and creative. 


Their target audience is any company interested in gifting their team, employees, customers, etc a well curated and elevated gift through collaboration, great customer service and creativity! 


Corporate Couture works on small projects up to high volume shipments and everything in between. Low or high minimums, low or high budgets, they are here to help!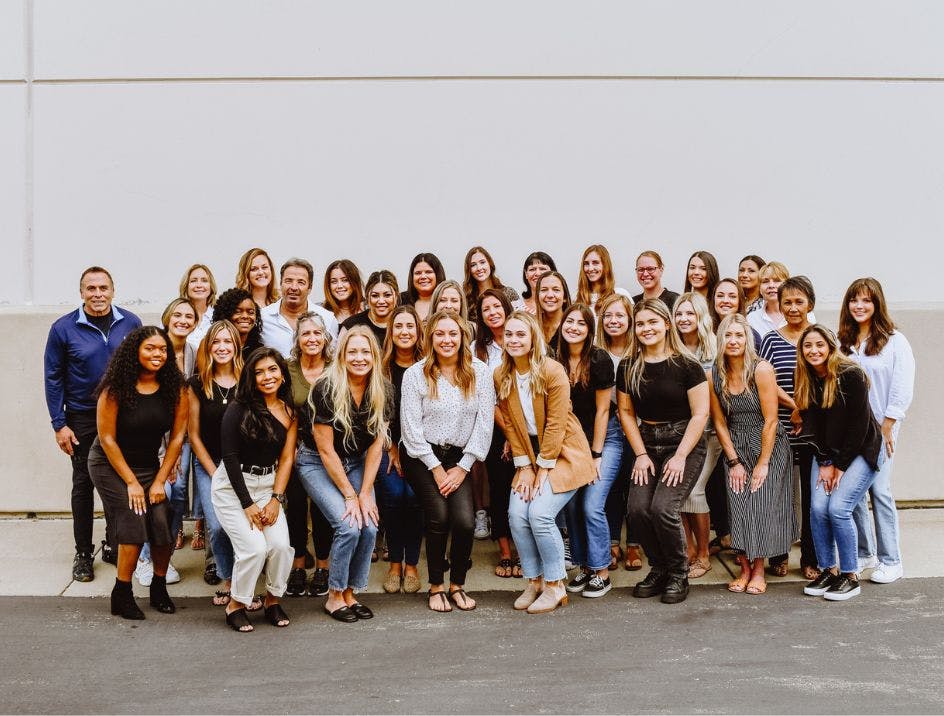 The team at Corporate Couture


There are several challenges to sourcing promotional products for their roster of clients. For one, finding new, creative products that are sustainably and ethically sourced and elevate the recipient's lifestyle, and being as impactful as possible through corporate gifting.


Account Director Amanda Marsh also notes a few other pain points that Sock Club, in particular, helped Corporate Couture navigate. "Minimum order quantities can be challenging for folks who may not have the need for high volumes. We are always looking for reliable and trustworthy suppliers. Turn around time and inventory levels are always a pain point to keep in mind going into every project," says Marsh.


Since Sock Club's custom socks have a low 60 pair minimum and a super quick 5 day turn, we were able to ease the Corporate Couture team's worries about delivering for those clients with smaller teams or rush projects.


Marsh says that her favorite thing about working with Sock Club is the ease of ordering, saying the "team is reliable, creative, quick and helpful. Flexibility with turn around time is great."


Although the Corporate Couture team mainly sees the success of their projects with Sock Club reflected in returning customers and referrals, one project in particular sticks out to Marsh as a huge success.


"Our customer had an olympics theme for a summit. We produced the athletic crew with an olympic themed design. It was a great fit and addition to their gift bundle!"


When we asked Amanda Marsh what she would tell other promotional product distributors considering working with Sock Club, she said, "One of the best sock vendors in the biz! They know what they're doing and have it down to a science. Highly recommend. All in all, we love sock club & Blakeley!"


To create your account with Sock Club, email our team at custom@sockclub.com. To get started on a corporate gifting project with Corporate Couture, email them at info@corp-couture.com.