Client Spotlight
Custom Socks Make Iconic Merch For Iconic Venue, Metro Chicago
For the past 40 years and counting, Metro Chicago has contributed to the shaping of Chicago's music community from its post on North Clark Street. 


In July of 1982, the space now known as Metro opened its doors and hosted R.E.M for the first show on the now legendary stage, inaugurating a legacy that has prevailed for over four decades. Metro has played host to up and coming musicians as well as legends including Chance the Rapper, Foo Fighters, Jack White, Jamila Woods, Liz Phair, Lizzo, Metallica, Pearl Jam, Shirley Manson, Smashing Pumpkins, St. Vincent, and many more. 


Today, Metro remains as one of the few independently operated venues in the country.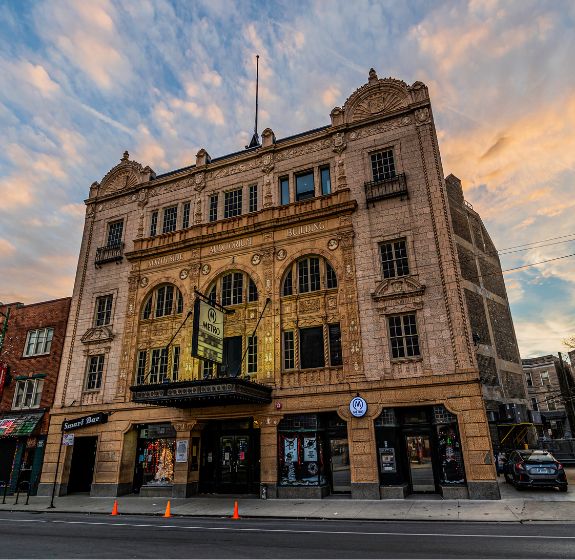 Tara Shanahan, Mech Manager at Metro Chicago, was looking for high quality custom socks to add to their store, and was referred to Sock Club by one of our sales partners, Hello Merch.


"We have a wide ranging audience and broad reach so can be a challenge marketing to them all at one time," said Shanahan.


The Metro team was impressed with the high quality custom socks that Sock Club creates for our clients, as well as the quick turnaround time.


According to Shanahan, the branded merch was an instant hit. "We first launched the smartbar socks and shortly added a Metro sock SKU because they were a hit. Both the Metro and smartbar socks have sold out twice now since we started stocking them in our store!"


The success of their sock program has spurred growth in the e-commerce portion of their merch store. Shanahan noted, "Since we keep selling out of the socks, our goal is to provide a seamless check out and fulfillment process for our customers when we restock as we see an influx of orders."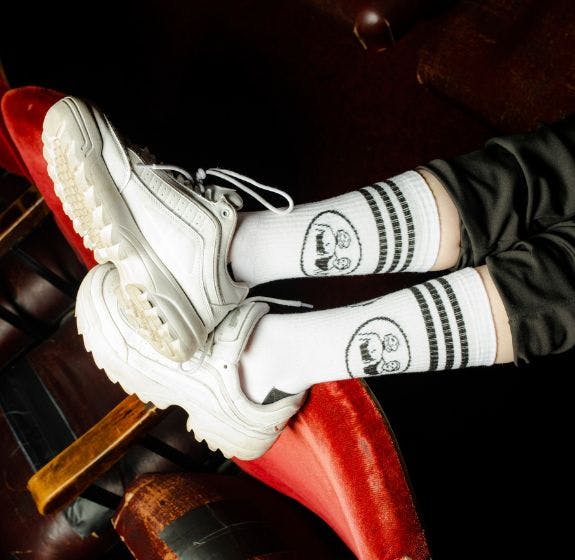 To music venues and artists looking to replicate the success of the Metro's merch program, Shanahan has some unique marketing strategies. 


"We always try to get our products on artists coming through to perform and that our incredible staff loves wearing while at work and at other locations around Chicago. We implemented an email marketing strategy to sell and communicate to our customers more directly. We also love to see photos of customers wearing our merch and it always looks great on social media!"


The Sock Club team is made of music lovers, and we are honored to be a part of such an iconic venue that is not only independently owned, but supports independent artists.


To get your venue or band merch started today, click the button below or email us at custom@sockclub.com.