Published July 20, 2021
How Custom Socks Promote Your Brand and Inspire Your Company
Leverage custom socks to advertise your company logo and brand.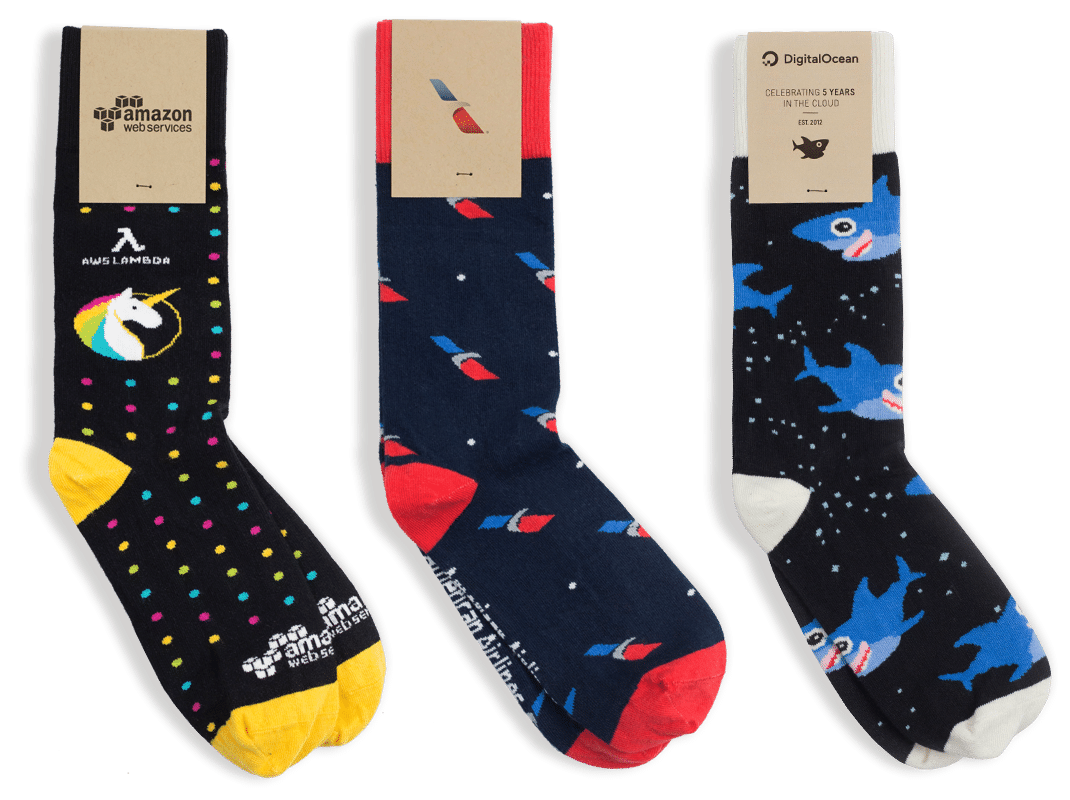 An exceptionally modern and stylish asset in the business world today are custom socks featuring a company logo and/or other branding elements. Branded socks are a unique promotional item with the potential to make a big impact on members, customers, and stakeholders and boost brand awareness.

At Sock Club, we are a trusted leader in the design and manufacturing of custom socks with logos that will impress your target audience and enhance your marketing capabilities. We enable you to design your own socks with our easy-to-use custom sock builder, allowing you to add your own colors and brand logo to create the finished product.

Promotional Benefits of Custom Socks with Company Logo Imprints

With custom socks that have special insignias and company logos, trade show exhibitors, online stores, internal teams within a company, and others can leverage custom swag to enhance relationships with employees, clients, prospects, and conference attendees or sell their products to increase sales revenue.

Some of the various ways in which custom socks with logo imprints may be used for your team, business, or event, include:
Tradeshow giveaways
Client giveaways
eCommerce store
Conference attendee gifts
Apparel brand strategies
Company team camaraderie and morale


Promoting Outside and Inspiring Your Team Within

As your partner, our team at Sock Club can match and surpass your needs for customized socks, ensuring that your custom socks effectively represent your brand and are uniquely designed to make you stand out from the crowd. With customized socks made to your specifications, you can effectively inspire your team within and promote to others outside.

Whether you intend to gift your custom socks to employees and company stakeholders or to recipients outside of your organization, such as clients, donors, or event attendees, custom branded socks are sure to generate impressions externally and engage teams internally.

Sock Club's expert team of sock designers are committed to creating custom socks with logo designs that will turn heads and help you achieve your marketing goals, whatever those may be.

You can start the process of getting your customized logo socks right on our website. If you have questions about our selection of options for logo socks or how to get started, call us today at 512.981.6437 or email custom@sockclub.com.