Published July 8, 2020
How to Find Your Perfect Custom Sock Manufacturer
What to Expect from a Custom Sock Manufacturer?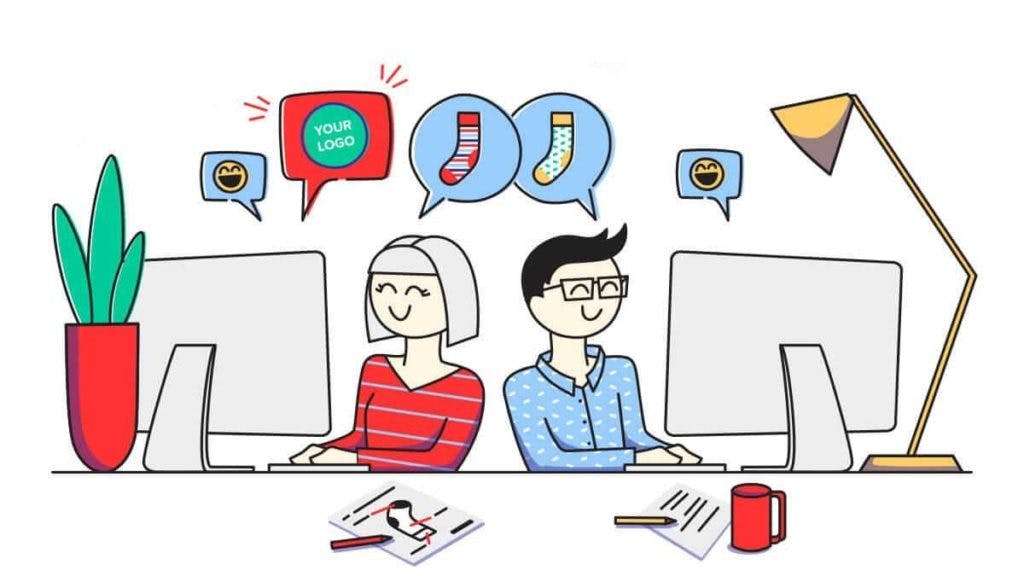 At Sock Club, we are your source for personalized, stylish, socks that are suitable for various occasions, tastes, and styles. The process of getting socks that are customized to your design preferences and are made from exceptional quality materials is as easy as it's ever been. As a premier provider among custom sock manufacturers, we can help you get the socks you want with your preferred customized design and ship them quickly to your door.
Now, how can you find the right sock manufacturer to get the custom socks you want?

What to Expect from a Custom Sock Manufacturer?
A quality custom sock manufacturer will understand your need for a custom design process that is easy and deliver a personalized experience that prioritizes your individual needs. Another distinction of a premium sock manufacturer is an easy-to-use interface that seamlessly guides you through the design and ordering process and enables quick and easy communication with a sales representative. It's important to find a partner that offers bulk pricing and doesn't charge extra for services like setup, design, or online checkout.
Some custom sock manufacturers require ordering a higher minimum order quantity (MOQ) than you need for your specific project, which may conflict with your budgetary limitations. It is good to work with a manufacturer who is experienced with production and can offer you a low MOQ that will allow you to purchase a reasonable quantity of custom socks rather than having to pay more money for more pairs of custom socks than you actually need.

Ordering Custom Socks in Bulk
There are benefits and disadvantages to buying custom socks in bulk. The considerations to factor in include how you plan to use your socks, the size of your target audience, and your company/team's budget.
You can make an informed decision by understanding the pros and cons of ordering custom socks in bulk and which manufacturer to go with: one that understands your need for high-quality production, offers a number of style and packaging options, simplifies the ordering process, and has reasonable MOQ requirements.
Business socks that are branded are a great incentive for employees, clients, event attendees, etc. Bulk ordering is an excellent way to express loyalty or appreciation or provide incentive for members and new clients during the course of the year.
Other groups and organizations that often require special socks from custom sock manufacturers include athletic teams, school and social groups, nonprofit organizations, retail brands, and so many more!
Interested in custom socks for your organization or group? You can begin designing your custom branded socks right here on our website. For help with your order or to request information about the options we offer, get started with us and we'll walk you through the process.