Published August 24, 2022
The Evolution of Custom Sock Design
While Sock Club's legacy began with its subscription service in 2012, we quickly found our footing in the promotional and custom product space in 2014. What started as two guys with an idea grew into a business that far out weaved Sock Club's humble beginnings.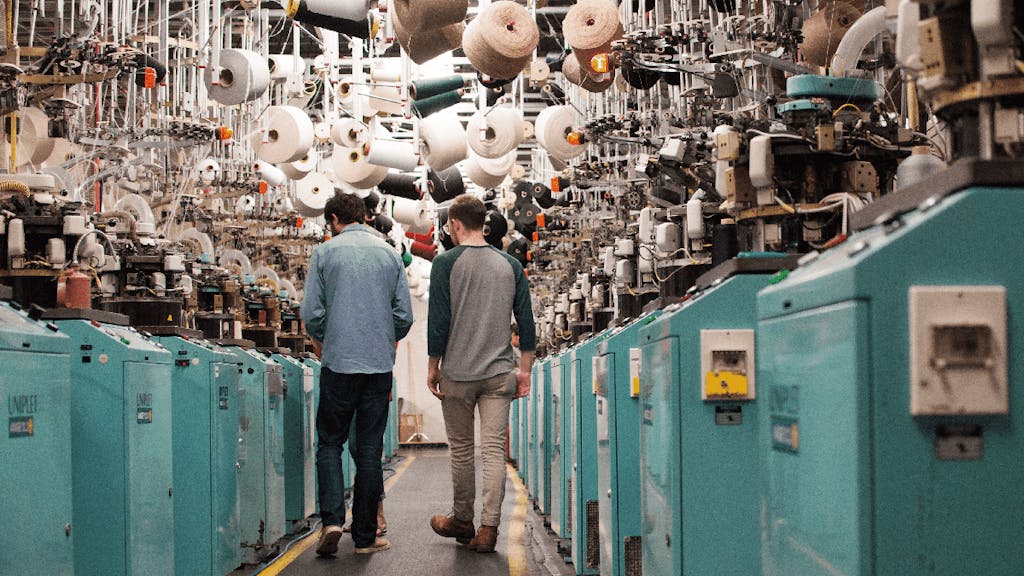 Who is Sock Club?
Sock Club is a custom socks manufacturer that helps you design your own socks in bulk that can be used as unique corporate gifts, trade show giveaways, sports teams, company stores, and much more. At Sock Club we are your go-to place for custom-designed socks. 

We are one of the best custom sock manufacturers that customize branded socks with logos. Our team of professional designers will also help you design your own custom socks for free. Just send us your logo and we will handle the rest!

As a wholesale custom sock manufacturer, Sock Club also offers fast shipping on all customized socks with logo and fast turnaround times (as little as 5 days!). 

How to Design Custom Sock with Sock Club
The beauty in custom design socks is that there are endless options available for anyone who wants custom-designed socks for any use case. However, we understand that not everyone is creatively-inclined and some may find the process of designing your own branded socks a bit overwhelming and that's ok.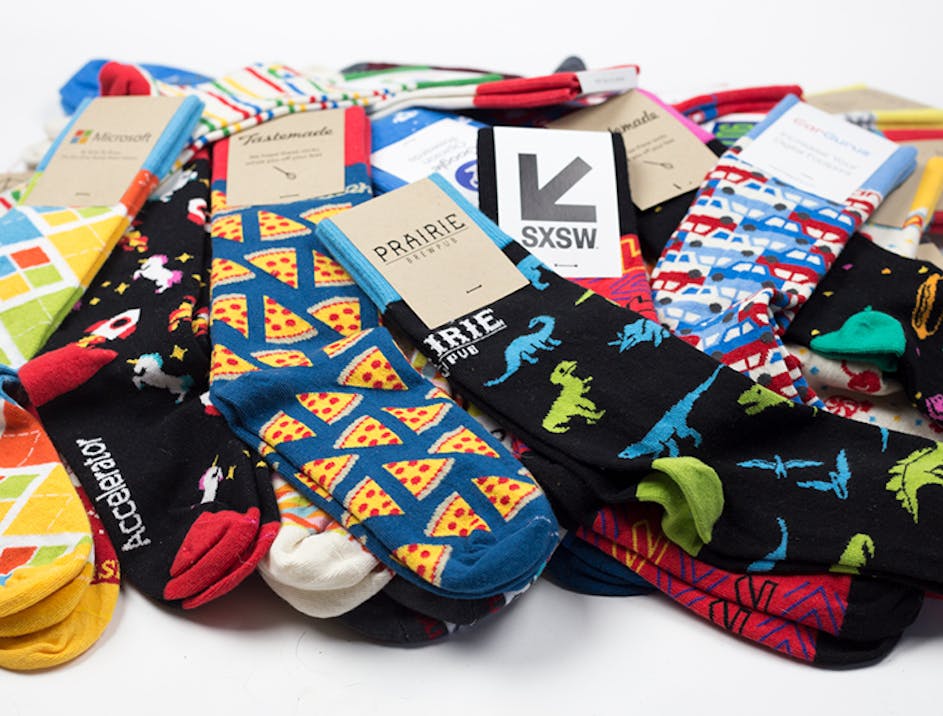 Here at Sock Club, we can help you design your own socks in bulk in a few easy steps. 

#1. Send Us Your Logo
You can utilize our simple 3 step intake form to send us your logo. You can also choose what sock style you want. Unsure? Our skilled account managers can help you make the perfect selection for your use case. 

Our designers will get back to you in 1-2 business days with a couple of designs that are always open to feedback and revisions. This will help us ensure that your team is 100% happy with your custom promotional socks before we start production. 

Once you approve your virtual proof, we have the fastest turnaround time in the industry. We can ship your custom socks in bulk to you in as soon as 5 days.

We recommend that you check with your account manager for the most updated shipping times for your custom socks knit to order, quantity, and delivery location. 

#2. 3D Custom Sock Builder
At Sock Club, you can also design your own dress socks using our 3D custom sock builder. This allows you to choose from 70 pre-selected designs, change their colors with over 50 different yarn color options, and upload your logo. 

Our 3D option makes designing your own socks online easy. You can also view your custom business socks from every possible angle while having a feel of what they will look like in real life before buying custom socks.

#3. Custom Sock Design Templates
At sock club, we also have design options available for anyone who wants full control over the design process and wants to create custom socks using our downloadable AI/PS templates. All you have to do is submit the necessary information on our form, then you'll be redirected to download the files. 

After you have completed the design, our designers will give a sock expert seal of approval. We will then send you the final virtual proof, and then your custom socks wholesale will be off to production. 

How has the process of making custom socks changed for the design team? 
The custom-branded sock team has added so many different sock designers with various takes and styles. Some designers enjoy pushing the boundaries of what Sock Club can do, while others like to focus on creating your promotional socks using a specific theme. 

It has been interesting to see the design team's diverse illustration styles as well as their ability to take these wild concepts and condense them down into something that finally becomes your custom knit socks.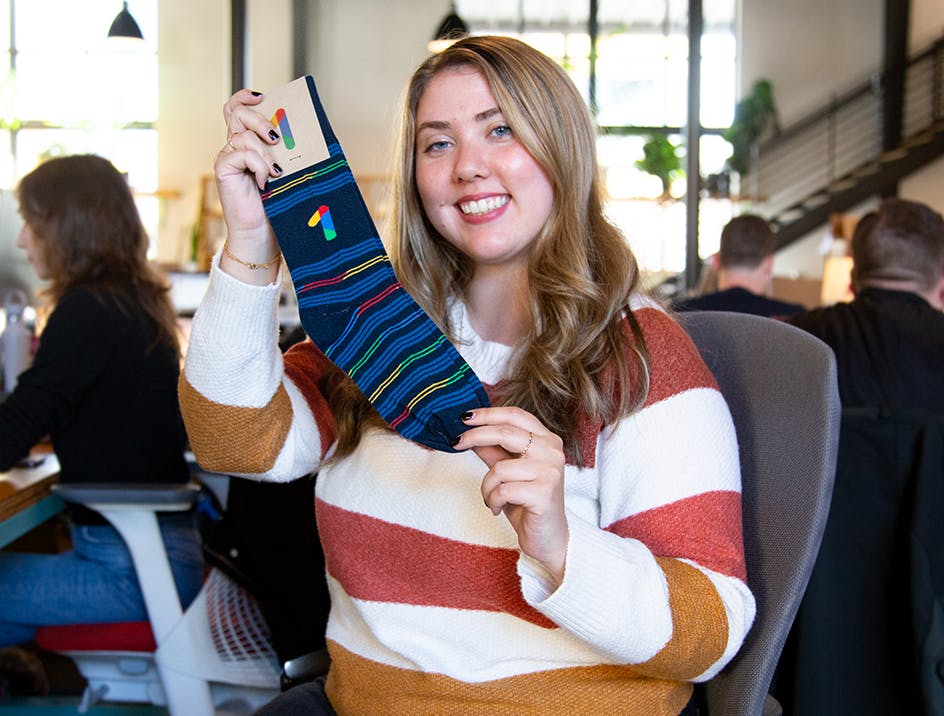 In what ways have you seen designers push boundaries now compared to when you first began at Sock Club? 
When Sock Club first started, the design team was still using vector custom sock designs to some extent. We quickly transitioned into creating production-ready custom crew sock samples of designs and would use Photoshop to trace designs and 'pixel push.'  

However, some custom logo socks designers realized we could use the threshold and posterize tools in Photoshop to speed up our process and turn given art into knitwear more efficiently. However, this wasn't something we learned until a year or two here but has been a total game-changer.

Have you noticed any trends in how custom designs have changed at Sock Club?  
Since last year, the number of requests for athletic socks has definitely increased. We've learned a lot about the do's and don'ts and best practices of custom athletic socks, and we are equipped with the knowledge of what we can successfully create.

Also, as we develop our tech stack our Development team has been able to create knitted mockup tools that increase our designers' efficiency. This helps us create more high-quality designs faster.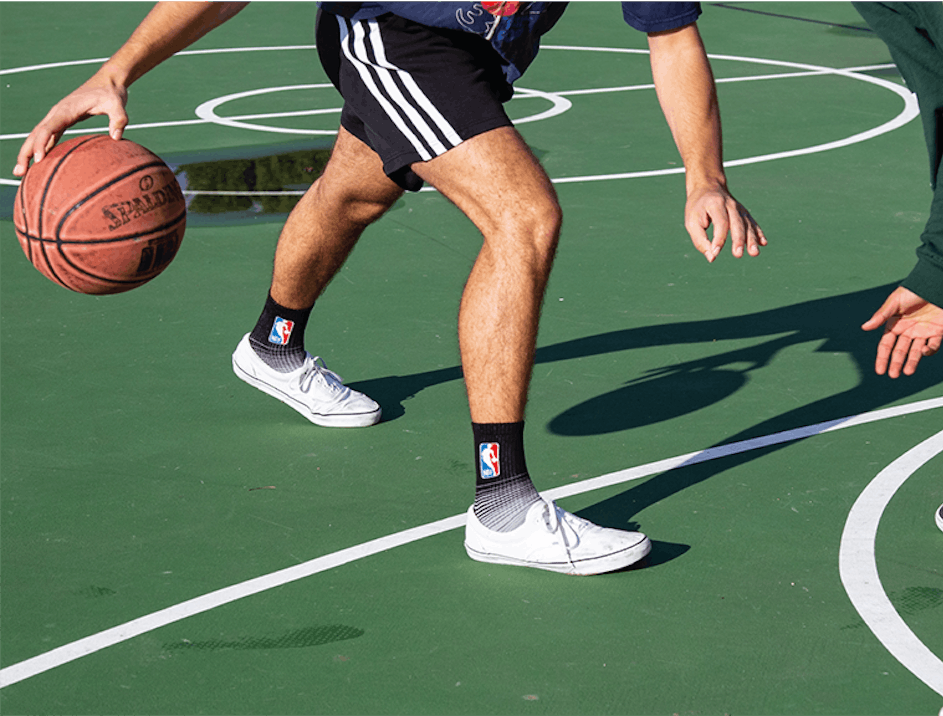 Who is your favorite client?  
There are two. Iam8bit produces video game merchandise. The owners are really nice and provide us plenty of lead time and fun, creative assets. Last year, we helped them create a Fortnite sock that was used as a giveaway. 

The second is Mayfield Robotics. The original point of contact was this woman named Laurel. I still have her number on my phone. She's super positive and always helpful. It's just nice to work with clients like that. Mayfield's robot, Kuri, is really cute, too.

Where is Sock Club's custom sock design heading? 
Our cotton custom crew sock is the frontrunner followed by our athletic custom crew sock. As we are developing our processes, we are also making different kinds of chassis [style] imaginable for our custom business socks. But it's not just us pushing the boundaries of design. Oftentimes we have clients come in with design ideas we've never imagined. We are always able to form a strong partnership and both accomplish something that maybe we've never thought of before. 

We will also continue to refine our designs and expand our business outside of custom socks. The custom design sock evolution is changing every year, how will you use your custom socks?