Sock Club's Guide to Mastering Event Marketing
So you're attending an event or trade show for your business, now what?

Sock Club attends over 20 trade shows per year so we know a thing or two about event marketing. In fact, most of our business comes from forming face-to-face partnerships with our clients at promotional product events.

Over the years we've learned (the hard way) to always check our (packing) list twice, bring an emergency supplies kit, start planning early, a post-show email campaign can mean the difference between winning and losing...and much more!

We always wished there was a guide that told us exactly what to do, what success looks like, and maybe things that weren't so obvious, so we made Sock Club's Guide to Mastering Event Marketing. It will teach you how to create an effective event marketing strategy, why event giveaways are important (and why custom socks are the best solution), how to create a captivating trade show booth, and success stories from people who've done it!

Keep reading to learn more!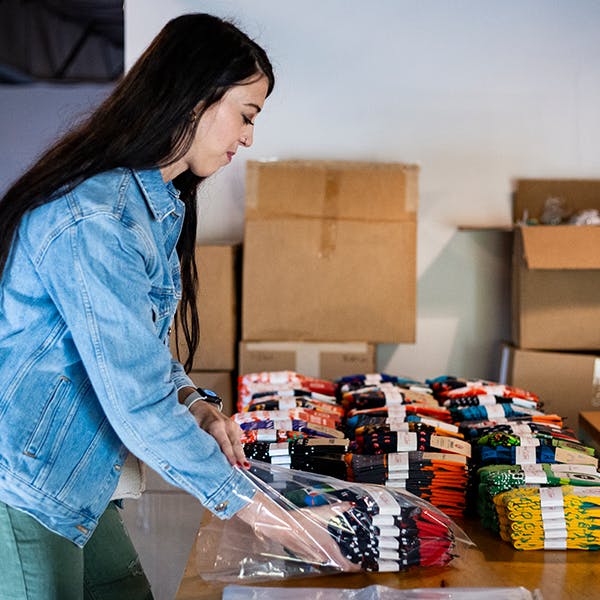 How to Create a Successful Event Marketing Strategy
Event marketing is vital because it can help you increase your attendance rates by implementing event promotion, and increase your conversion rate by implementing post-show follow-ups.

The 3 essential parts of a successful event marketing strategy are email marketing, a social media strategy, and trade show giveaways.

Your event email strategy should contain segmentation, personalization, and pre/post-show sequences. This type of email strategy will help you with event promotion and increase your event conversion rate.

Your social strategy should contain an organic, paid, and post-event strategy. A strong social strategy can also help you with event promotion.

Lastly, trade show giveaways will help you drive traffic to your booth and give your prospects something to remember you by.

Click the link to learn how to implement these marketing tips for your next event!

Read Post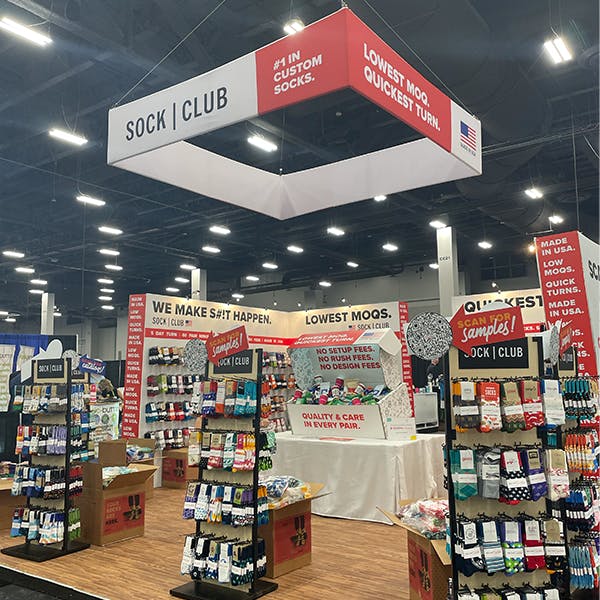 What Makes a Successful Trade Show Booth?
Trade shows are a great way to get your brand in front of a large number of high-quality leads. However, trade show booth execution should not be taken lightly. You need to stand out, offer something different, and be engaging. You need to be able to draw in a crowd with your booth and not just hollering at people to come over and hear your elevator pitch. Your booth should feel inviting.

These are Sock Club's tips for creating a successful trade show booth: set a goal, designate a leader, start planning early, create a great design, create engaging content, provide lots of things for people to do at your booth, and make it easy for people to get in touch with you after the show is over.

Click the link to learn how to execute a successful trade show booth!
Read Post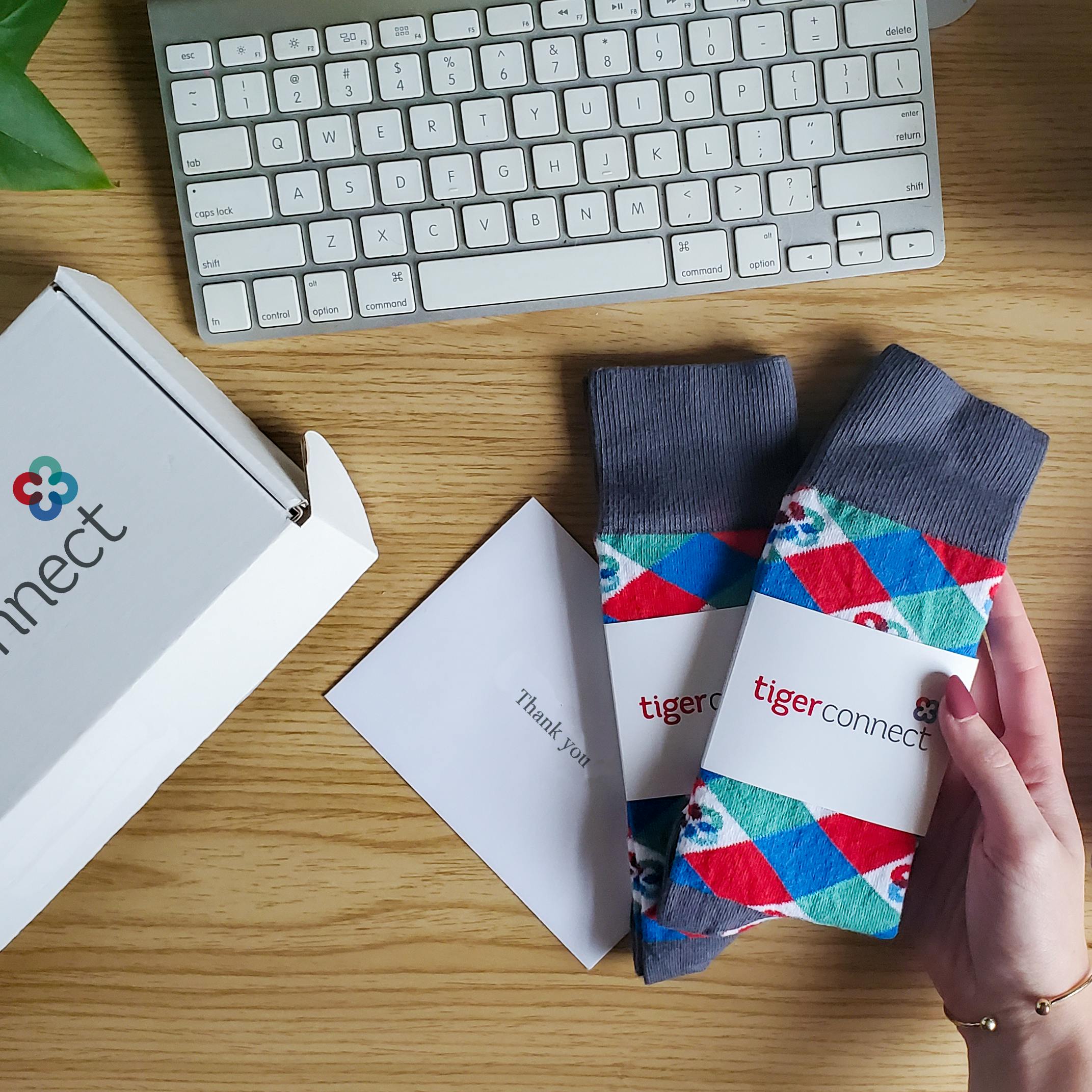 How Do You Make a Virtual Event a Success?
Post pandemic, many companies chose to permanently adopt and lean into the virtual world. They closed offices and were able to hire top-tier talent globally since they were no longer restricted by their location. Virtual weekly meetings, virtual happy hours, and virtual summits have become the norm for some Fortune 50 companies. But how do you make sure these virtual events are a success?

The first step in making a virtual event successful is creating a virtual event marketing plan. This is going to include your email campaign strategy, social strategy, and planning for your event giveaways.

The biggest pain point that virtual event attendees experience is not being able to form in-person connections and networking opportunities. So when constructing your strategy, take into account how you're going to engineer connections and make virtual feel real!

Click the link below to learn why these strategies are important and how to implement them for your next virtual event!
Read Post
Fast Facts About Event Giveaways
52%
Of attendees are more likely to enter an exhibit if there is a giveaway or freebie (Princeton Marketing)
>60%
Of recipients of promotional products will look the brand up online later (SAGE)
72%
Of consumers say the quality of a promotional item impacts brand reputation (PPAI)
85%
Of product recipients did business with the advertiser who gave them the item (SAGE)
How to Make the Most of Your Marketing Budget with Branded Swag
Chloe Ayres, Director of Marketing for Sock Club wrote this piece on an exploration of problems she's experienced as Director of Marketing, solutions to those problems, and branded swag elevates those solutions.

She suggests that branded swag is the key to interrupting a traditionally digital buying journey and making virtual feel like reality. This is especially important when talking about virtual event marketing and trying to bridge the gap in order to engineer connections.

The solutions that Chloe talks about are helping her and other marketers create concise, targeted, and practical messaging while also giving their prospects the tools for a self-directed buying process.

What are those solutions you may ask? Lasers, non-dairy creamer, and legos. Intrigued? Click the link to read more.
Why are Custom Socks Perfect for Event Promotion?
Event marketing doesn't just stop once the event starts. It's important to create a strategy that extends all the way through to your follow-ups and even re-engagement. Event giveaways can be highly valuable in helping you continue your strategy long after the event ends. If you follow the 3 rules of event giveaways; portability, practicality, and branding, then your giveaway item can be used to not only promote your event but also increase your conversion rates.

Oftentimes, event swag is not practical. It can only be used once, it ends up in the junk drawer, or it gets packed away in a box. You need event giveaway ideas that will stand out and be used every day.

People wear socks every single day and they are a practical item that won't end up forgotten about. They're not like water bottles that are too big and bulky and they're not like stress balls that get used once and then thrown in a junk drawer. Our clients have told us that when they hand out their socks as an event promotion, people actually wear them to the event and it becomes a great conversation starter for attendees.

Click the link to learn more about why socks are a great event promotion tool!
Why are Custom Socks perfect for Trade Show Giveaways?
Unique trade show giveaways allow you to begin a personal connection with your prospects. If your prospects are able to see that you're willing to invest in them before they've even committed to investing in you, then the chance

When is the last time you held onto a business card? Most business cards end up in the trash, forgotten in a tote bag, or buried on a desk. You need trade show booth ideas that will stand out and be used every day.

A branded swag item that contains your company name/logo should be able to take a permanent position in your prospects' homes and remind them every day of the connection they made with you.

Click the link to learn more about why socks are a great trade show giveaway!
Best Trade Show Giveaways of 2022
You may be wondering, "What unique trade show giveaways can I use for my business?" which is why we put together this list of the best giveaways for trade shows in 2022. Here are some of the things we evaluated when choosing our top 5 event giveaway ideas: portability, practicality, and branding.

Click the link to see our list of the best trade show giveaways of 2022!
How Companies Like Yours Have Used Custom Socks for Event Promotion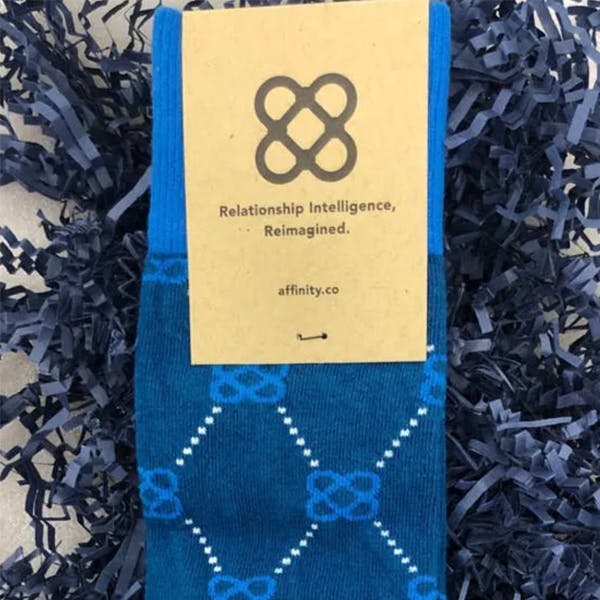 Affinity Delights Prospects with Custom Socks at Trade Shows
There's a new generation of creative apps for professionals, and Affinity is leading the way. Created by a passionate team of programmers and artists, they provide creatives with the best in the industry with high-quality tools, innovation, and reliable apps. As a creative platform, visual representation means everything, and when company swag became a need for an upcoming tradeshow, they needed an out-of-the-box product.

"We were searching for a unique branded item that could be easily shipped to our customers and prospects…Our team and prospects love them so much we had to order more." - Anne Gherini

"When attending trade shows, shipping can become a burden and add up. Sock Club was able to assist with transportation and help make sure the show ran smoothly."
Read Spotlight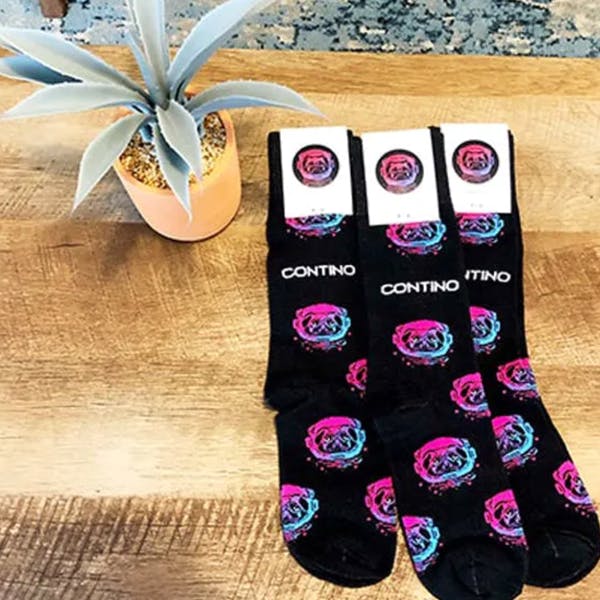 Contino Wows Their Clients With New Trade Show Swag, Custom Socks!
Since 2014 Contino has been able to master and amplify the tech industry. With its competitive edge in DevOps, Data, and Cloud Transformation, this consultant agency has upscaled customer service to its clients.

"We wanted a smaller swag item with our mascot, Maurice, on it and these have gone over exceptionally well with clients and at conferences!"

Trade show swag is best impressionable with the practical nature of the item. For instance, when traveling back home, only a few items can make it in your luggage. Custom socks are one that gets packed in all nice and tight every time. Not only do custom socks have the ability to start a conversation, but the small nature of the product and wearability makes a great gift sure to be worn at your next meeting.
Read Spotlight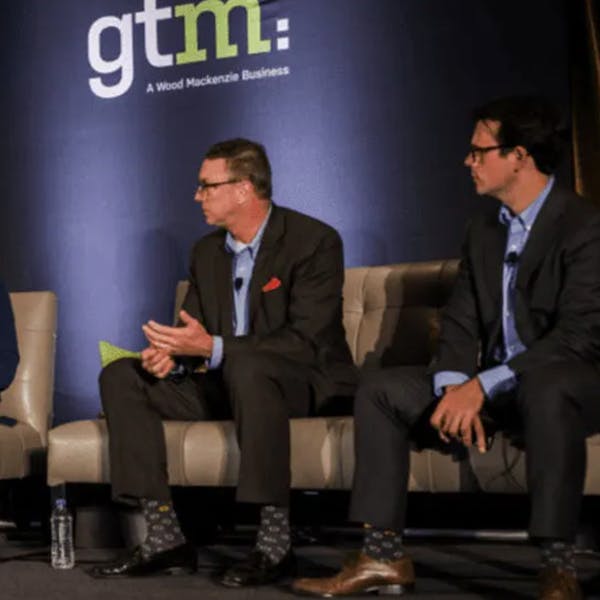 Folsom Labs Creates A Tradition With Clients Using Custom Socks
Market Leader in solar sales software, Folsom Labs is creating groundbreaking HelioScope developments. Residential and commercial are both welcome to receive solar options with high-performance solar arrays for ranging budgets. Built on the foundation that if there is not something in the market that is up to par, make it yourself.

"We founded Folsom Labs because we saw the need for better software tools to enable high growth in solar."

"We've now done two different sock designs. We give them out to VIP customers, and use them as speakers' gifts for the conference we host (the Solar Software Summit). In fact, now that we're on our second design iteration, the change has become a topic of conversation, e.g., people who "have been customers since the first generation of socks."
Read Spotlight
ASI Chicago 2022: My First Time At A Trade Show
Are you going to an in-person trade show soon and wondering what to expect post-pandemic? I'll give you the inside scoop on what trade shows look like now and what trade show giveaways are making a splash. 

My name is Emma and I am a Marketing Coordinator here at Sock Club. I recently got back from my first trade show at ASI Chicago 2022. It feels so good to be back at in-person events! Sock Club is grateful to have attended ASI Chicago in previous years, but I wanted to give you the inside scoop from a first-time attendee. 
Get Started on Your Free Design
Join over 10,000+ companies who have designed custom socks for their brand.