Published April 3, 2023
Everything You Need to Know to Make Custom Socks with Logos
Many brands and companies know custom socks are a unique way to excite people, whether as promotional socks or company swag so we put together everything you need to design the perfect custom logo socks and place a bulk order!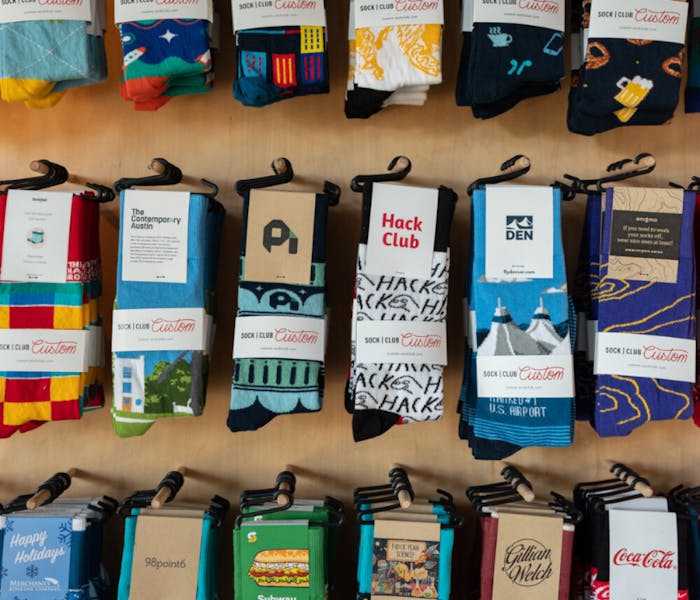 What Style of Custom Logo Socks Should I Pick?
The first step to creating custom logo socks is definitely choosing a style. There's a variety of lengths and types out there, and we are here to make it easy for you to find your perfect pair of custom socks!


We find people are often looking to put their logo on custom made socks for their companies and brands, and for those branded socks there are definitely two styles that are the most popular- our custom crew socks, and our custom ankle socks!


Crew length socks are essentially custom logo dress socks, so they make for perfect corporate socks and the ankles or "no-show" socks are second to that because people wear them even outside of the office!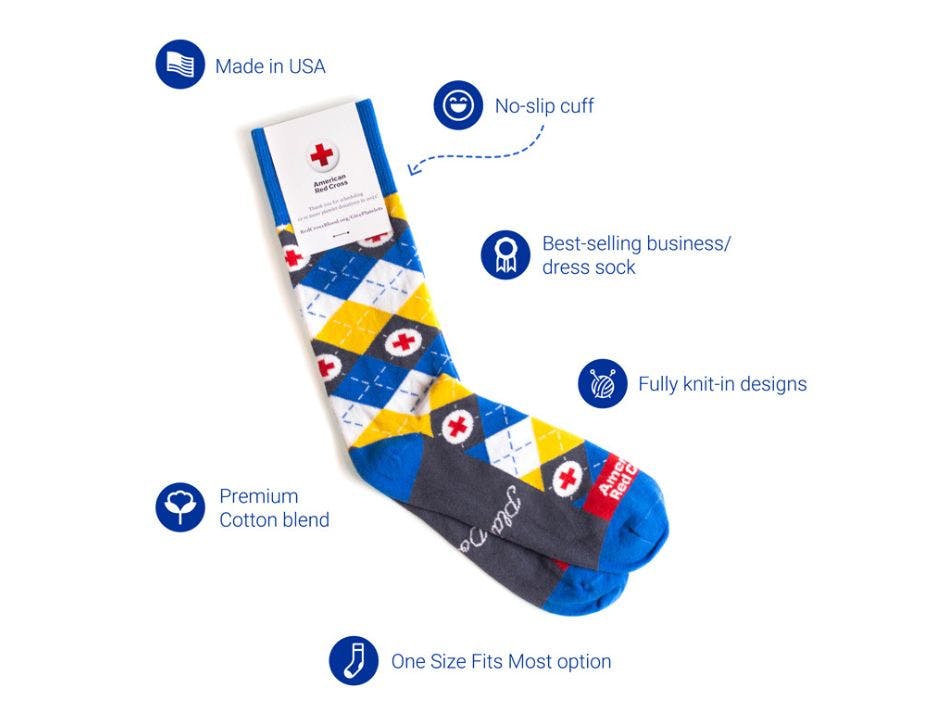 What Types of Custom Sock Materials Are The Best Quality? 
Most custom sock manufacturers, including Sock Club, offer a variety of materials to choose from such as cotton, nylon, wool, and polyester. However, these materials are definitely not all created equal (especially on your feet)!


For high quality custom socks, we always recommend cotton.


Custom cotton socks are not only the most breathable, but they are also the softest and most comfortable. Most often company logo socks are given away as promotional socks, or gifted to employees or clients as company swag. So for any custom branded sock, it is especially important to invest in quality, as these socks will represent your brand and company.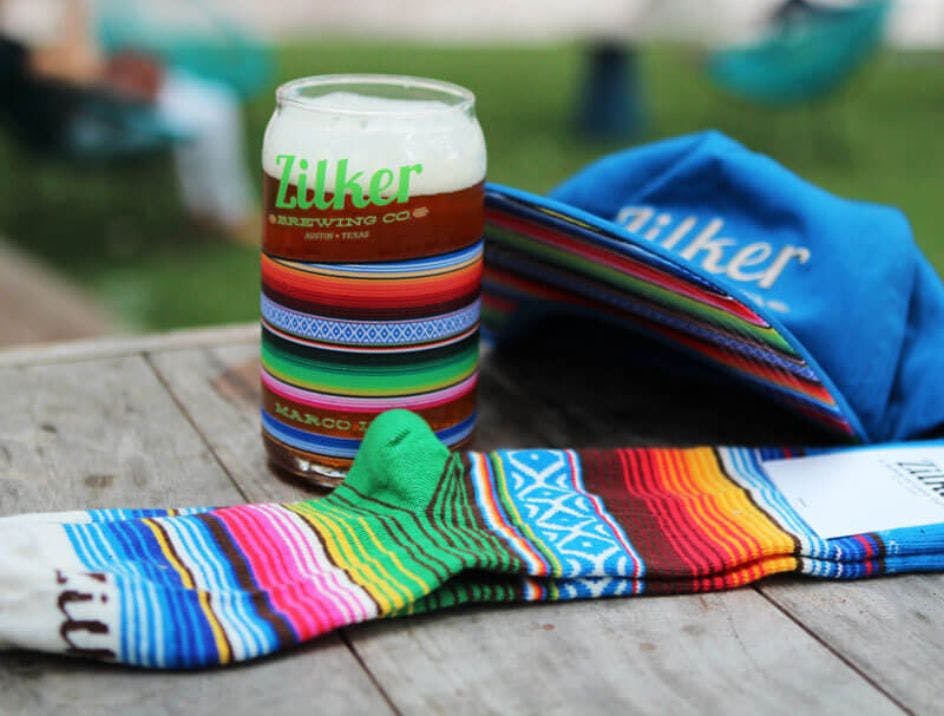 Now with that being said, cotton socks are not meant to be printed on, but rather they are knitted which adds to the high quality. Printing ink on top of fabric will fade quickly from wear and makes the material non-breathable, so the best way to get your logo on socks that are cotton is making sure you are getting custom knitted socks. 


Some people opt for custom embroidered socks if they are wanting simple designs, but our recommendation is always get custom knitted or also-known-as custom woven socks for the best sock experience.



What is the Design Process to Customize Socks with Logo?

Many bulk sale sock companies and custom socks manufacturers will have one of three options for you to custom design your own socks. As the best custom sock company- we have offer all three:
1. Get free custom sock designs from our professional design team.
2. Create your socks with logos using an online design tool.
3. DIY design through a custom socks design template.


What Else to Consider When Buying Custom Socks Bulk?
Custom Socks Minimums:
When people purchase custom socks for business, they are usually purchasing in bulk or some people call it wholesale. Either way, what you'll need to keep an eye on is the minimum order quantity. That's how many pairs of custom socks the sock manufacturer will require in order to process your order! For example all our best sellers start at a 60 pair minimum and it is standard practice to get better pricing the more you buy.

Custom Socks Production Time:
Production time is referred to in so many ways - turnaround time, lead time, turn-time…at the end of the day what it really means is how long does it take for your custom socks to be made. This is something we personally take pride in as the fastest custom knitted sock manufacturer with a turn-time of just 5 days!


Custom Socks Shipping:
A last thing to consider is where your bulk custom socks are coming from because it could drastically affect when your socks arrive at your doorstep!! Many sock manufacturers are located overseas so even if they can make them fast or even if they are cheap custom socks- you'll have to wait for it to get shipped to you. That's why so many people opt for custom socks made in the USA like us (look us up if you're in Austin!) or try looking for "custom socks near me" for more options.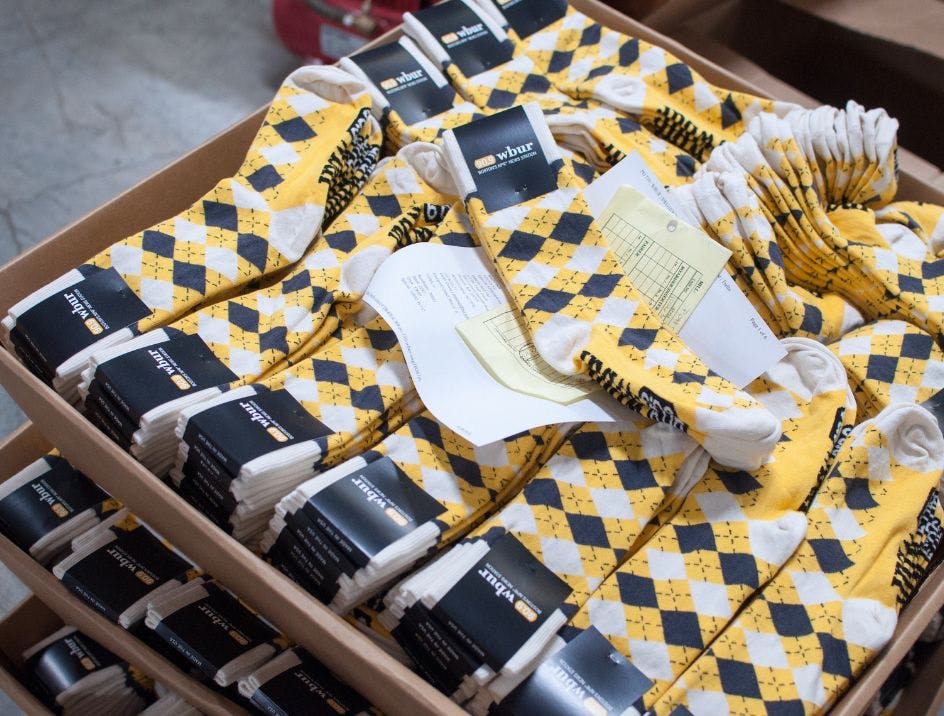 What Should I Do if I Want Unique or Complicated Custom Socks?

Getting the perfect custom branded socks is not a hard process in our opinion, but if you're working with the wrong people it could turn into a total nightmare. We can't speak for other custom sock manufacturers, but if you have any requests at all just reach out to us at Sock Club!


A large part of our team is made up of awesome Account Managers and Designers to ensure you get the best custom logo socks and the best buying experience. You can give us a call today at 1.800.618.4861 or reach us by email at custom@sockclub.com. We are real people!