Published January 5, 2023
Attending a Tradeshow? Here's your tradeshow planning checklist (Google Sheets Download)
Free Google Sheets Download with everything you need to know to keep track of your budget and show deadlines.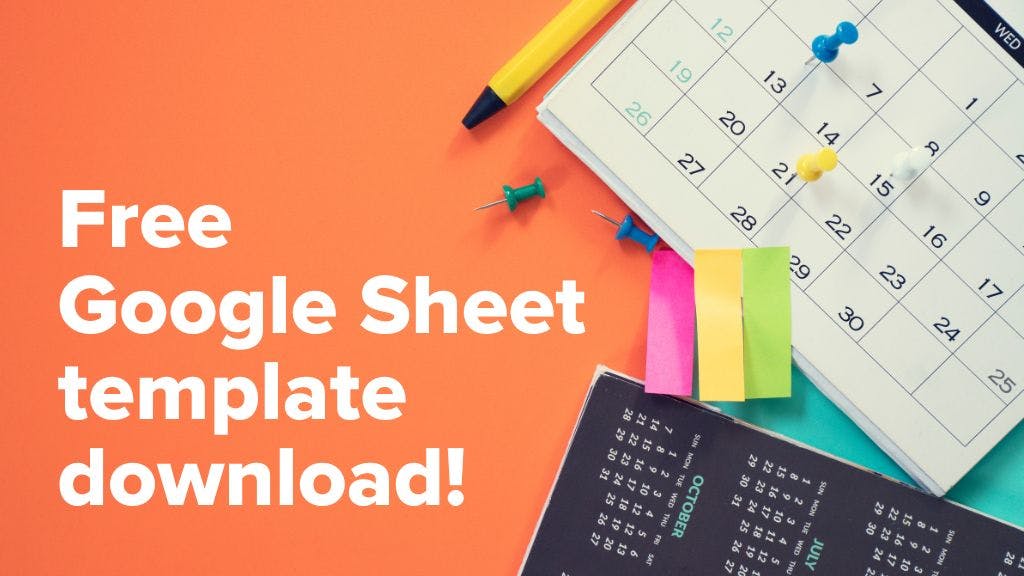 Are you planning to exhibit at your first trade show or exhibition? If so, you're likely overwhelmed by the tradeshow planning process that goes into a successful event. It's easy to feel lost in a sea of tasks and decisions. The good news is that by the end of this article, you will have several more tools in your toolbox. 

 
In this article, we'll review the essential tradeshow planning timeline, best practices, and provide you with a free tradeshow planning template to help you plan your trade show. We'll also provide tips and tricks for making your trade show a success. 

 
By the end of this article, you'll be equipped with the knowledge and resources you need to plan a successful trade show. 

 
Overview of essential trade show planning
At a trade show, you're in charge of everything. You set the stage, you design the booth, you sell the products, and you follow up on booth sales. This means you're on the front line of every aspect of the trade show. You're likely well versed in any and all aspects of marketing and marketing communications, event marketing, and brand building. 


However, if you don't plan for the event itself, you're likely going to have a very hard time surviving. To save time and money, you can start planning your tradeshow marketing months in advance. 

 
Put together a list of expenses you'll likely incur, including your hotel, food, drink, transportation, and staff needs. Then, break those expenses down into smaller categories to save time. 


For example, you might have a list of expenses for what happens at tradeshows that includes: 
Travel - Your hotel, meals, and transportation 
Utilities - Water, electricity, and internet
Food - Food and beverages 
Event Supplies - Supplies you'll use at the show (water, snacks, drink, etc.) 
Price of booth - How much it will cost to manage and attend the event





Essential timeline for trade show planning
For your first trade show, plan ahead. You're never too early to plan your trade show, and it's one of the most important trade show skills. 


As a start, put all of the pre-show and post-show deadlines from the event exhibitor guide in your calendar, including the upcoming dates and times, in stone. Then, mark all of the dates in your calendar (including the later dates) that are likely to go by quickly. The longer you wait to take action, the more time passes and dollars get lost. 


When you're working with a few events a month, it's easy to get bogged down in the tedious task of organizing the schedule. But when you have dozens of events a year, you're likely to spend more time than not managing your calendar. This will require more strategic thinking, including the use of our tradeshow planning checklist to keep track of everything. 


You'll also likely have more questions and problems with scale than before, because the more show attendees at the event, the more information you'll need to communicate. At the end of the day, the more people there are at the show, the more information you should communicate to all of them.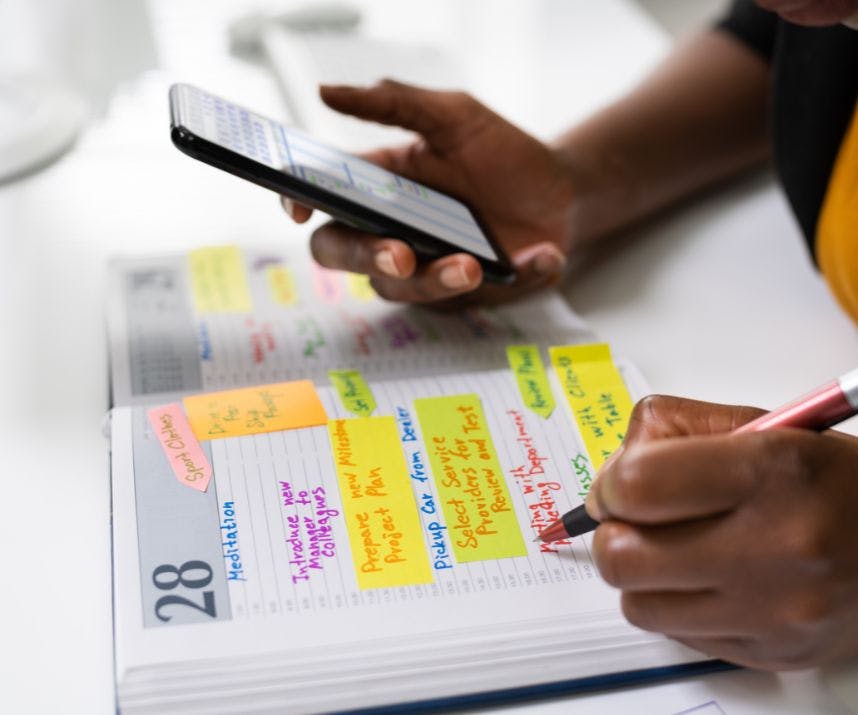 Best practices for trade show planning
People are more attracted to visual reminders at a glance than words. This is why you should always use signs and displays in your exhibit design at the show. Some people are even using digital media for more dynamic signage that is more eye-catching and allows for moving visuals. 


By putting a sales pitch or brand video on a screen in your booth space, you can have your booth do the pitching for you while you are involved in a more in-depth conversation with another booth visitor.


According to insivia, 84% of customers make purchases after watching an explainer video, so this is a worthwhile investment in not only your booth, but your marketing materials and brand awareness as a whole.


For other tips on how to drive the most booth traffic, check out our blog How to Drive Traffic To Your Trade Show Booth: 10 Proven Strategies.


Trade Show planning checklist
Meeting deadlines is perhaps the most important part of participating in a trade show, because letting them slip by will blow your trade show budget up and make it far harder for the show to have its intended ROI.


According to Expo Marketing, shipping frequently costs anywhere from 10% to 30% of your budget, and much of that is determined by shipping speed and shipping destination. Power, internet, and other utilities can double in cost if you miss the early bird discount for the convention centers.


Check out our free Google Sheets template download to create your own trade show planning list of shows and deadlines to keep yourself, and your budget, on track.


Creating your trade show budget
How much should you budget for your show? This is the single most important question you'll ask yourself during the planning process. And, it's the one you might forget to ask yourself until the show is over.


First, you need to understand what your target Customer Acquisition Cost, or CAC, is. According to Hubspot, a company's CAC is the total sales and marketing cost required to earn a new customer over a specific period. You can download your own CAC Calculator from Hubspot as well.


Then, you need to know how many potential customers will be attending the show. You can find this out by contacting the show organizers directly. According to Expo Exhibition Stands, around 16 to 20 percent of attendees will show some kind of interest in your product or service.

 
Lastly, you need to understand your typical conversion rate for cold to lukewarm leads. While you might drive 20% of all attendees to your booth, all of those leads are unlikely to convert. If you don't have that specific data for your business, you can use the standard cold conversion rate of 2%, according to Finances Online.


The standard formula for this calculation is: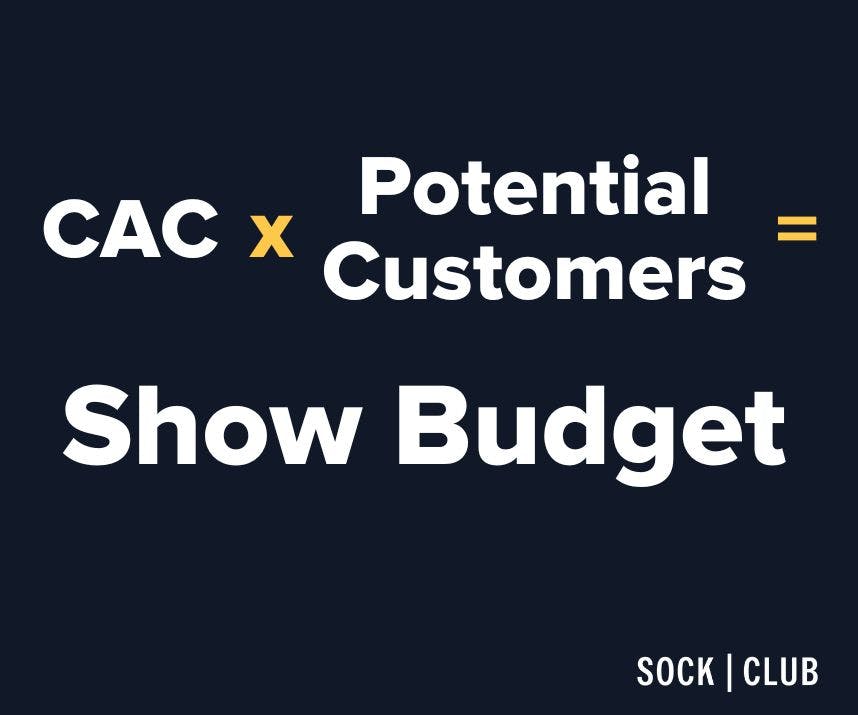 There is a tab on the Google Sheet template that you can use to calculate your own trade show budget.
In Conclusion
Trade show planning requires an incredible amount of attention to detail and organization, so the more tools you have, the better. When in doubt, track each expense and activity and save them all in an easy-to-access place that you can get to on your phone, so that you can troubleshoot on the trade show floor. 
Further reading: