Published July 13, 2022
Why Are Promotional Tools Important for Business?
Promotional tools refer to the strategies, resources, and methods used to compel customers to buy a product or service. Generally, they refer to the various creative means businesses use to brand their goods and services and are typically considered marketing promotions tools.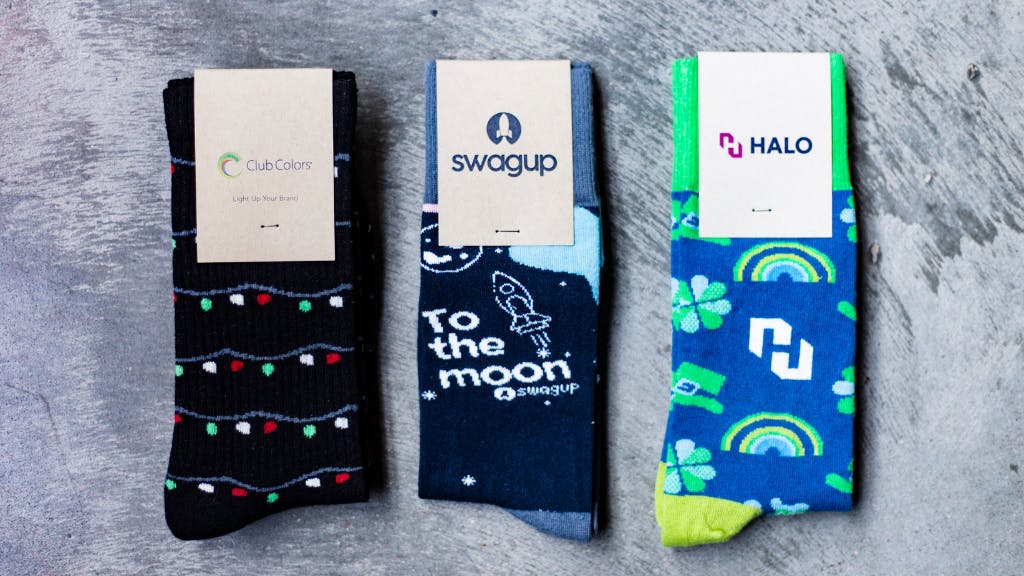 These tools are utilized in an effort to help businesses grow, however, they can be executed in various ways, such as custom branded apparel, email marketing, social media, sales promotion, and custom socks. The area(s) in which businesses want to grow is dependent on their goals and motives, such as creating brand awareness, increasing sales, and/or increasing customer loyalty.

What a business chooses to use as its promotional tools must represent the priorities, goals, and objectives of its organization. Depending on the availability, performance, and profitability of these promotional tools, a company can decide to stick with the most beneficial device for their business. Your business can have more than one promotional tool for you to use, depending on the best strategy that works for your audience.

In this article, we will discuss the benefits of promotional tools for businesses while recommending the best promotional tools for successful brand strategies today.


Benefits of Promotional Tools for Business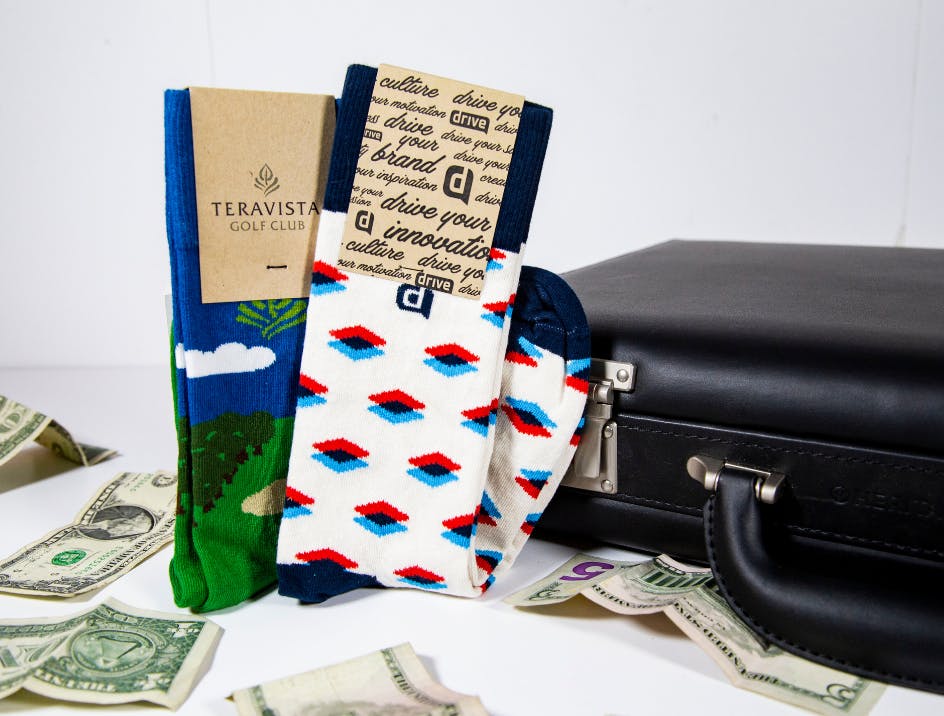 No matter your business, all can reap the benefits of utilizing promotional tools. The top benefits of promotional tools include the following:


#1. To Help Generate Sales

Company branding is necessary for businesses looking to generate sales. Your potential customers must be aware of who you are and by developing a strong brand identity, you can stay top of mind. The best way to accomplish this is through utilizing a combination of promotional tools geared towards various segmentations of your consumer base.
 
#2. To Help Increase Brand Awareness 
It is not enough to exist as an organization, you must have strong brand awareness to generate new business. Promotional tools are one of the best ways to increase brand awareness, showcasing your brand and/or messaging to potential customers.

Beyond using traditional media platforms, you can design custom branded apparel for people to find more information about you, your product, and the services you offer.

Tip: Give custom branded apparel that people will actually want to wear. This way they will positively associate your company with the wearable and you will get free advertising from them wearing it.

#3. To Help Retain Clients
It is one thing to generate sales and create awareness, and it is another to retain your clients. With the use of promotional strategies, it is easy to build trust with your clients and keep them coming back for more.

Building trust through personal interactions is an effective way of retaining clients because it helps them feel valued while engaging with your company. This is also one of the most effective ways to get referrals from clients, which is one of the highest converting lead sources.

#4. It Increases Customer Traffic 
People want to be enticed by you and your business. Through promotional tools such as custom socks, individuals will want to engage with you, resulting in an influx of new leads and opportunities to have business conversations.

#5. To Help You Maximize Your Budget 
Another benefit of promotional tools is that they can be very cost-effective, mainly when used as a marketing strategy. The ROI of promotional tools can vary but if utilized and executed correctly and you can increase your gross profits tremendously.


Custom Socks as a Promotional Item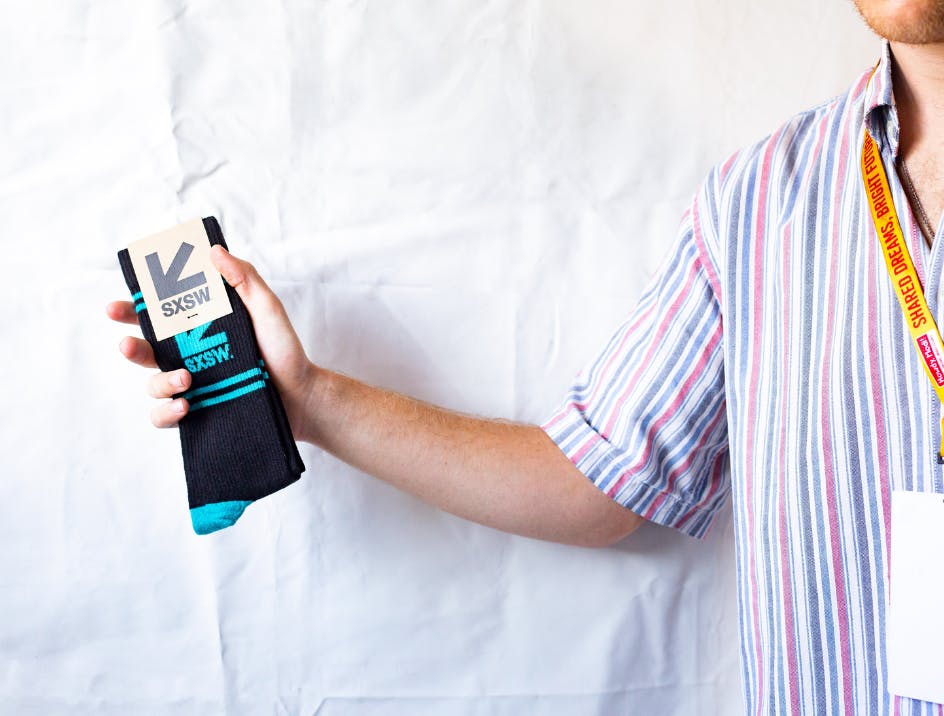 Previously, businesses used custom swag items like pens, stress balls, etc. to help generate new leads, increase brand awareness and increase traffic. However, these items are overused and are typically thrown out or don't fit the customer at all.

So instead of having your business-branded items thrown into the trash, get something unique that your customers will want to use, such as your own branded custom socks!

Aside from being used for company branding, these personalized promotional tools are helpful in numerous ways. These branded socks are great for retaining clients, generating sales, increasing brand awareness, and helping you maximize your own budget.


How to Use Your Custom-Knitted Socks

Below we will discuss some ways your branded custom socks can effectively be used as a promotional tool. Let's dive in:

#1. Giveaways for Trade Shows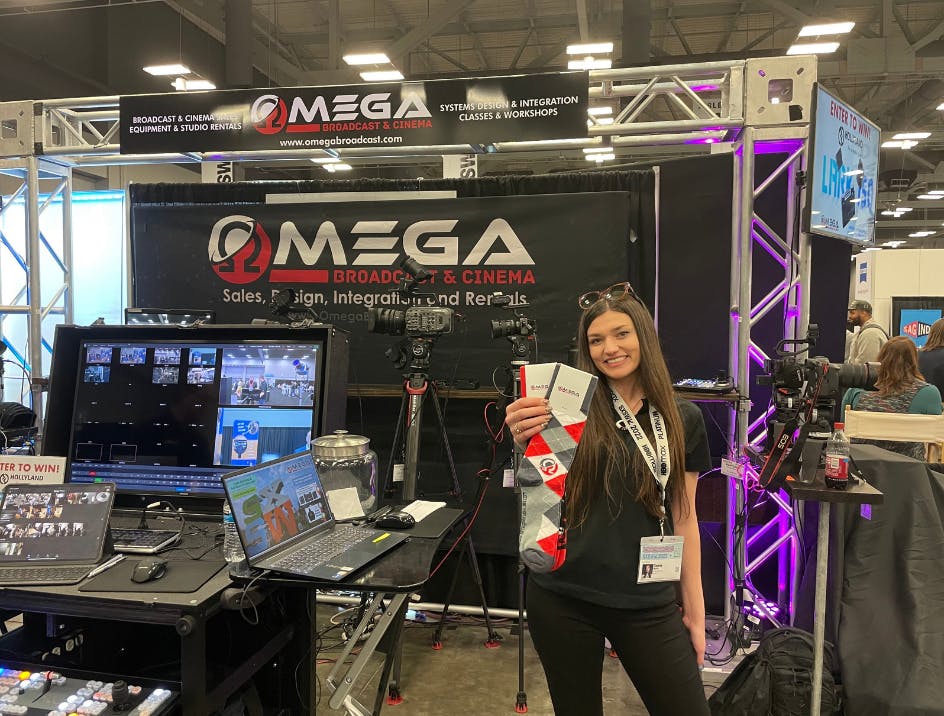 If there is any place you need to give out custom branded apparel as a promotional tool, it's at a tradeshow. There are often a variety of attendees looking for reasons to approach your booth and for giveaway items that stand out.

To stand out and create a great first impression, put your company's logo on custom socks! Not an artist? That's okay! Sock Club offers FREE virtuals, so you can count on our expert designers to have your pair of socks designed. These branded custom socks will greatly benefit attendees after the event while improving your company branding. 

It's easy for your business to design fully knitted custom logo socks. All you need to do is to attach the logo and slogan of your brand. You can even select various colors or specify a personalized design that will make your business stand out if you wish.

#2. Packages for New Employees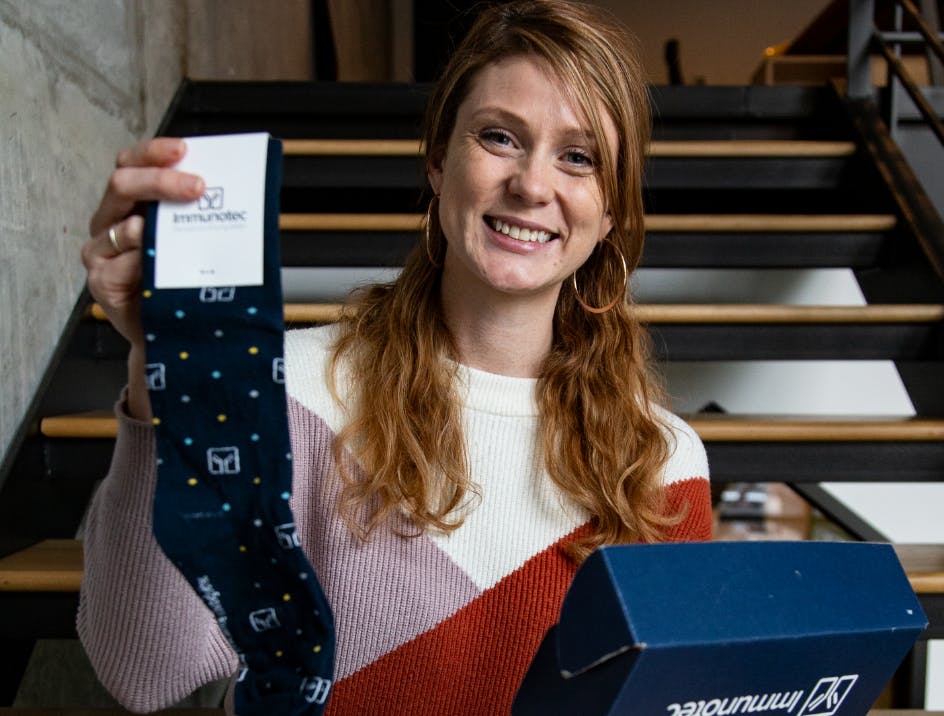 What other unique way to welcome new hires in your company than through company-branded personalized socks? Custom socks remain a unique way of appreciating your new employees and improving your company culture.

If you are looking for something comfy and suitable for everyone, custom socks are the best option. You can even customize a full-color print gift box and header card to give your employees an experience. This custom-branded apparel can be gifted during team-building events, employee recognition programs, etc. 

It makes your employees know that you care and value their presence in your company. The result of gifting these branded custom socks is that you are more likely to have happy, productive, and long-term employees.


#3. Party Event Promotion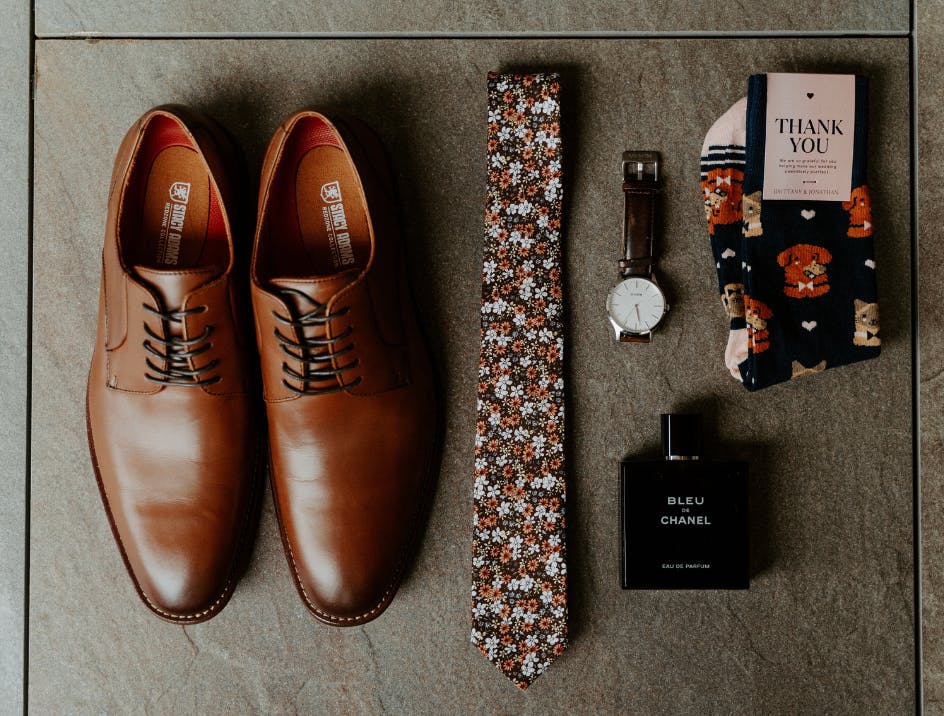 Did you know that our custom socks are one of the best promotional tools for party events? 

Our custom apparel is a unique, fun, and personalized party favor. We even offer a one-size-fits option, which is the perfect solution to keeping costs low while getting a personalized gift for everyone. 


#4. Employee Appreciation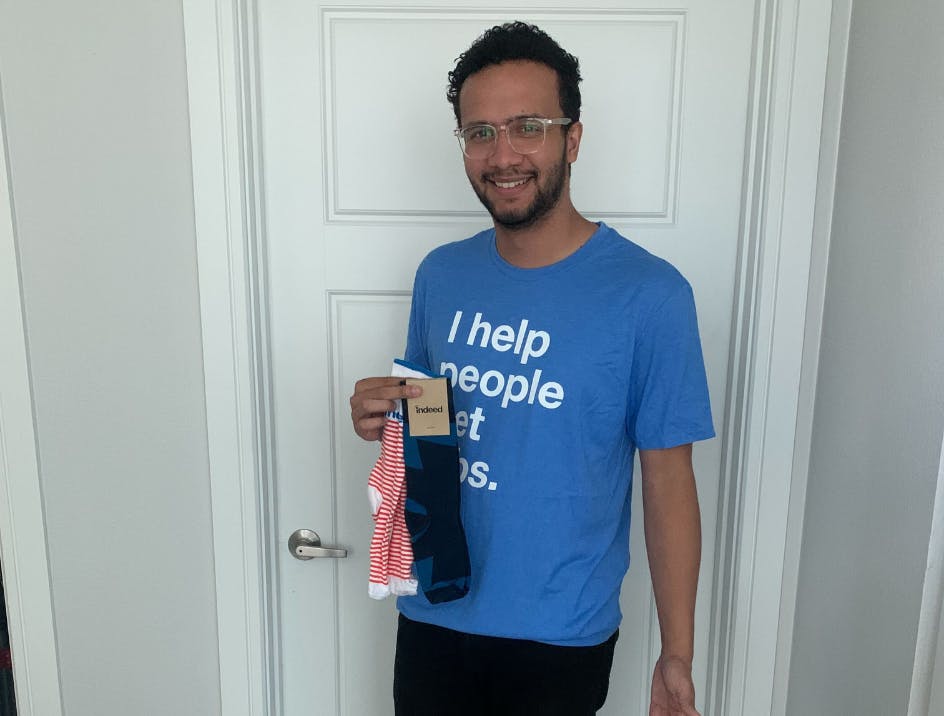 Asides from welcoming new employees, custom socks are a great idea for appreciating your current employees. A personalized gift goes a long way, making them feel appreciated as they represent your company in the best light. 


Why Are Custom Socks the Best Promotional Tools?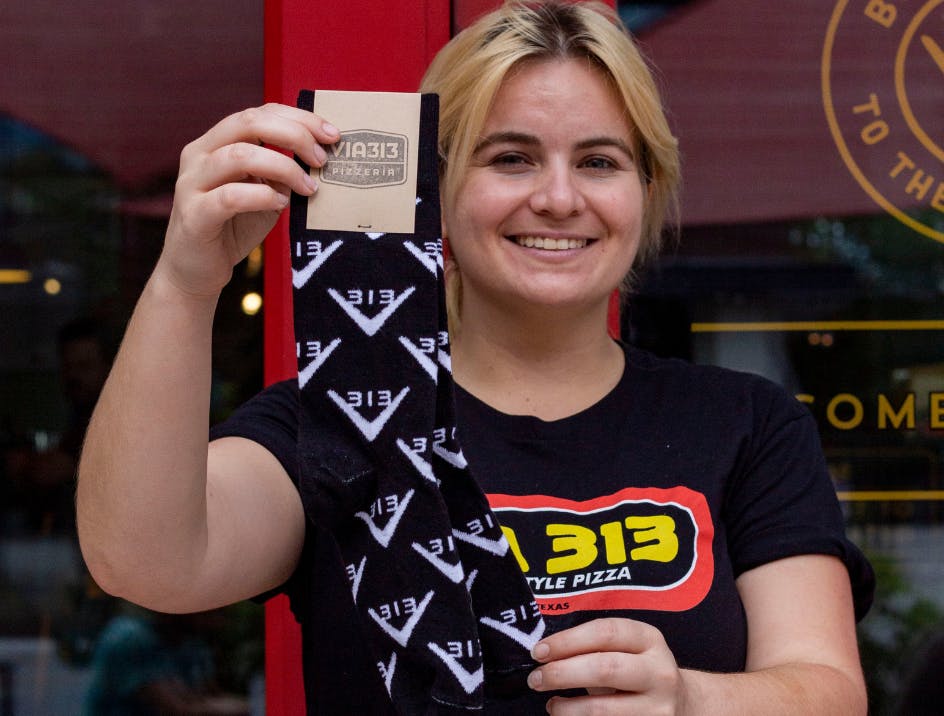 Custom branded socks represent one of the most versatile promotional tools business professionals use. Our custom-branded apparel is an essential part of everyone's outfit, and with a unique design, it becomes a statement. 

Here are other reasons you need to have custom socks as a promotional tool:

#1. They Are Unique 
One of the reasons why your company branding needs to be great is that it is an easy way to build brand awareness. A personalized branded sock is likened to a walking billboard because, with a great design, it is easy to tell people about your company's product and service.

So if you want to spread the word about your business to your target audience in a fun and functional way, then you need to consider your personalized custom socks.

#2. It Is Suitable for Everyone 
Another reason why you need custom socks as a promotional tool is that it is suitable for everyone. You can have unique designs fit for men, women, and even children. With our one-size-fits-most sizing option, it will be able to be worn by all, with NO overruns! 

#3. It Is Cost-Effective and Easy to Ship
Personalized custom socks come in various shipping options. Not only do we have petite and lightweight packages, but we can ship directly to your clients or employees. Our goal is to make ordering custom socks as easy as possible.

We also offer fast shipping options and quick turnaround times for designs. Our turnaround time for orders is as quick as five days, plus we have no rush fees and even offer overnight shipping!  

Conclusion 
At Sock Club, you can get the best high-quality custom socks to use as promotional tools. Our team is available to help you design a variety of custom socks that will help your brand generate sales.