Corporate Gifts: The Ultimate Guide
As a supplier of corporate gifts, Sock Club has become an expert on corporate gifting strategy, common pitfalls, markers of success, and tips and tricks to making your corporate gifting strategy achieve the highest ROI possible.


We put together a free whitepaper to power up your corporate gifting strategy by learning from our experience.
Our guide will cover:
What is corporate gifting, and why is it important?
How to Generate and Nurture Leads through Corporate Gifting
4 Strategies of Corporate Gifting That Elevate Your Sales
Corporate Gifting, Event Gifting, and Conference Swag: How To Do It Right
What are corporate gifts and why are they important?
Corporate gifts are tangible items given to clients, employees, or partners. They are often personalized with a company's logo or branding. These gifts are given as a token of appreciation or to mark a special occasion. 
Clients and employees appreciate memorable custom corporate gifts. This encourages them to share their positive experiences with others. As a result, new business referrals and opportunities may arise.
Gifts come in many forms. Practical items like custom-made stationery and tech gadgets are great choices. For something more luxurious, consider executive gift sets or personalized accessories. Creating a sense of goodwill strengthens the bond between giver and receiver. This makes the recipient feel valued. 
Companies give thoughtful and well-chosen gifts to demonstrate commitment to customer satisfaction. This reinforces their reputation as a reliable and trustworthy partner.
Clients feel appreciated and stay loyal to the company when they receive gifts tailored to their interests or needs. These gifts can range from practical items such as custom-made stationery or tech gadgets to more luxurious presents like executive gift sets or personalized accessories. 
Corporate gifts are important because they serve as a powerful tool for relationship building. They create a sense of goodwill and make the recipients feel valued, which in turn strengthens the bond between the giver and the receiver.
Benefits of corporate gifting
Corporate gifting offers numerous benefits for businesses.

It helps to establish a positive brand image. By giving thoughtful and well-chosen gifts, companies demonstrate their commitment to customer satisfaction and reinforce their reputation as a reliable and trustworthy partner.

Customer appreciation gifts can enhance customer loyalty. When clients receive personalized gifts that cater to their interests or needs, they are more likely to feel appreciated and remain loyal to the company.

Corporate gifting can generate goodwill and positive word-of-mouth. When clients or employees receive memorable gifts, they are inclined to share their positive experiences with others, which can lead to new business referrals and opportunities.
Corporate gift ideas for employees and clients
When selecting corporate gifts for clients or employees, it is important to consider their preferences and interests. Some popular gift ideas for clients include personalized desk accessories, custom socks, or branded travel items. 
For employees, thoughtful corporate thank you gifts such as wellness packages, custom-made coffee mugs, or team-building experiences can be excellent choices. It is also beneficial to consider the occasion or season when choosing team gift ideas. For example, during the holiday season, gift baskets filled with gourmet treats or personalized ornaments can be a great way to spread cheer and show appreciation.
How to choose the right corporate gift
Choosing the right corporate gift requires careful consideration. Firstly, it is important to understand the recipient's preferences and interests. Conducting research or collecting information through surveys can help to ensure that the gift is well-received. 
Secondly, the gift should align with the company's values and brand image. For instance, a tech company may opt for innovative gadgets as corporate gifts, while a luxury brand might select high-end accessories. 
Finally, it is crucial to select gifts of high quality. The gift should be well-crafted and durable, as it is a reflection of the company's commitment to excellence.
Want to read more about branded company gifts?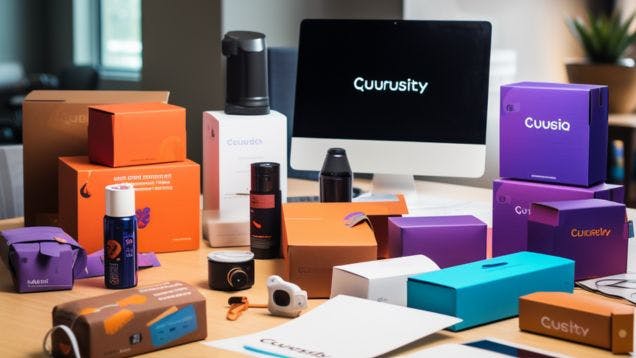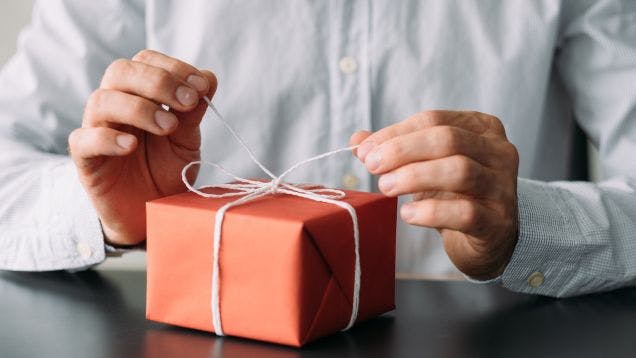 How to Generate and Nurture Leads through Corporate Gifting
Corporate gifting is an effective strategy for building relationships, expressing gratitude, and promoting brand awareness. By giving meaningful client gifts, businesses can connect with clients, employees, and stakeholders, which helps build loyalty and long-term partnerships.
Read Post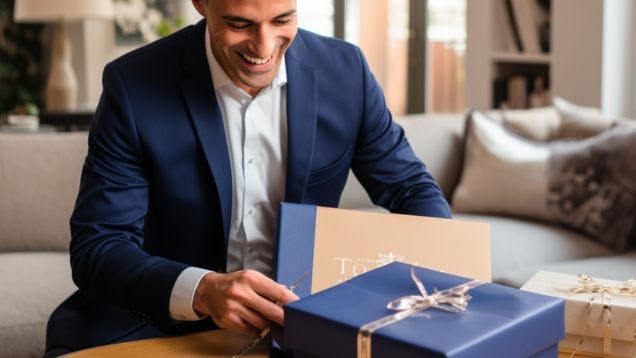 Getting Started with Corporate Gifts
Creating a corporate gifting strategy
To maximize the impact of corporate gifting, it is important to have a well-defined strategy in place. Firstly, companies should identify their gifting objectives and target recipients. This will help to determine the budget, types of gifts, and frequency of gifting. 
Secondly, it is essential to establish a timeline for gifting throughout the year, taking into account holidays, special occasions, or the company's fiscal calendar. 
Finally, it is crucial to track and measure the effectiveness of the gifting strategy. Gathering feedback from recipients or monitoring customer retention rates can provide valuable insights for future gifting initiatives.
Etiquette and best practices for corporate gifting
Corporate gifting should be approached with careful consideration and adherence to proper etiquette. Firstly, it is important to be mindful of any potential conflicts of interest or ethical concerns when selecting gifts. For example, extravagant or overly lavish gifts may be seen as inappropriate in certain business settings. 
Secondly, it is essential to follow any company policies or guidelines regarding gifting. Some organizations may have restrictions on the value or type of gifts that can be given or received. 
Finally, it is crucial to express gratitude when giving corporate gifts. Including a handwritten thank you note or personally delivering the gift can go a long way in showing appreciation.
Top suppliers for corporate gifts
When searching for suppliers of corporate gifts, it is important to choose reputable and reliable vendors. Some top suppliers in the industry include Harper+Scott, Clove&Twine, and Teak&Twine. These suppliers offer a wide range of customizable options and have a track record of delivering high-quality products. 
It is also beneficial to read reviews or seek recommendations from other businesses to ensure a positive experience. By partnering with top suppliers, companies can source exceptional corporate gifts that will make a lasting impression.
Corporate Gifting By The Numbers
59%
of employees are more likely to stay with their job if their employers gifted "meaningful" holiday gifts
85%
of corporate gift recipients did business with the advertiser who gave them the item
70%
percent of Forbes Global 2000 companies use gamification to boost retention, engagement, and revenues
72%
of consumers say the quality of a branded promotional product impacts brand reputation
Branded Gifts, Event Gifts, and Company Culture: Diving Deeper
Read these blogs to learn even more about how to influence your company's culture and bottom line with branded gifts.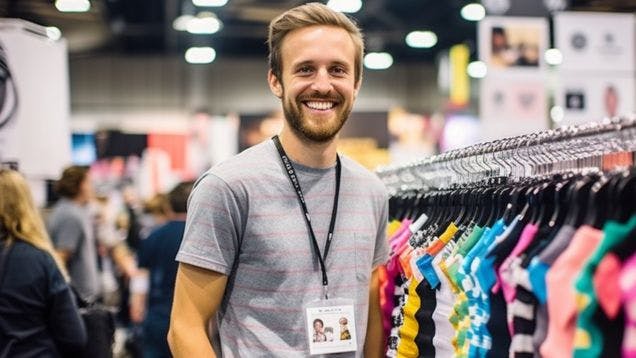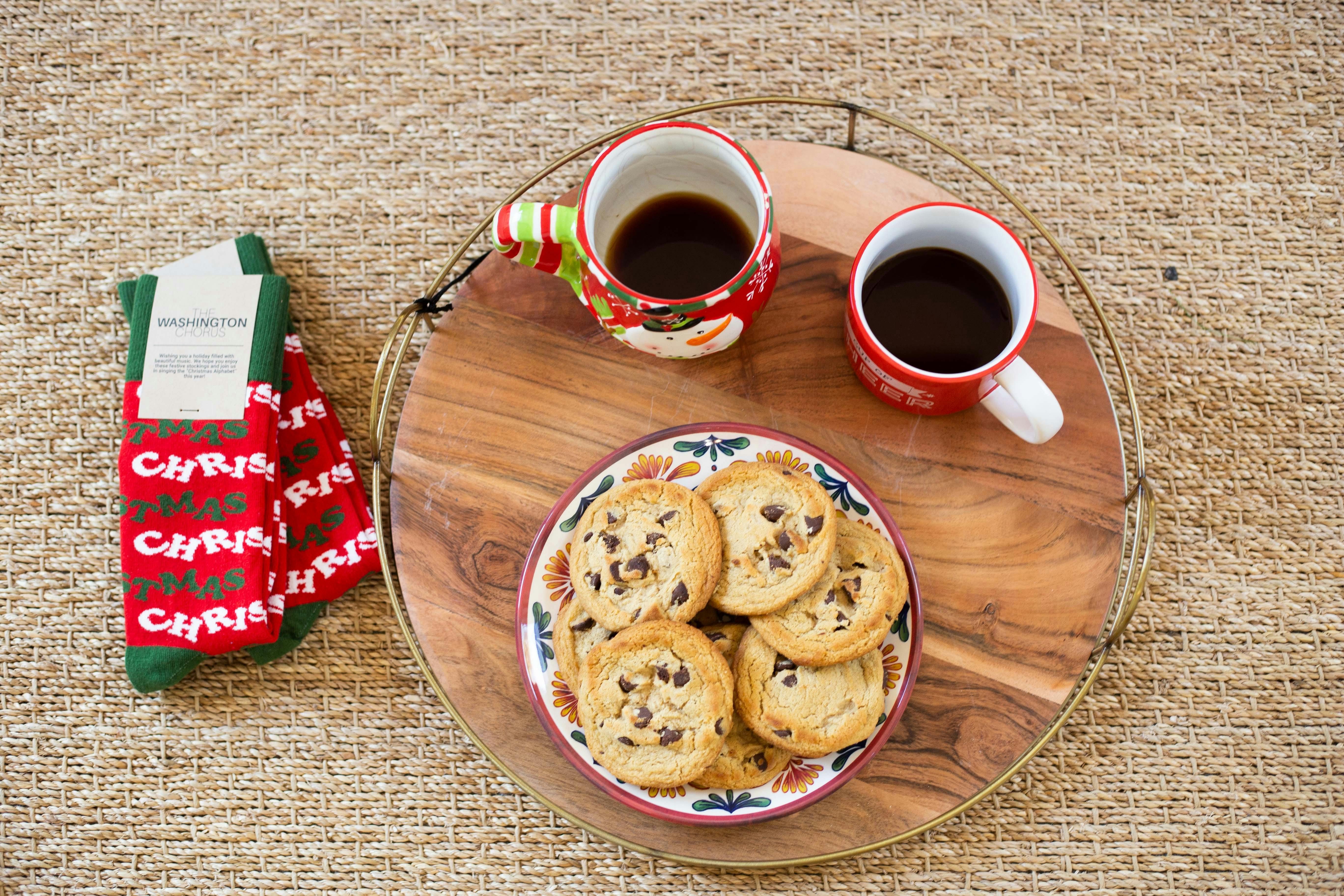 Holiday Sock Ideas for Company Gifts
Custom socks are the perfect solution for holiday gifts because they're one-size-fits-most, easy to ship, practical, and versatile. Here are our top 5 favorite ways we've seen custom socks used for holiday swag!
Read Post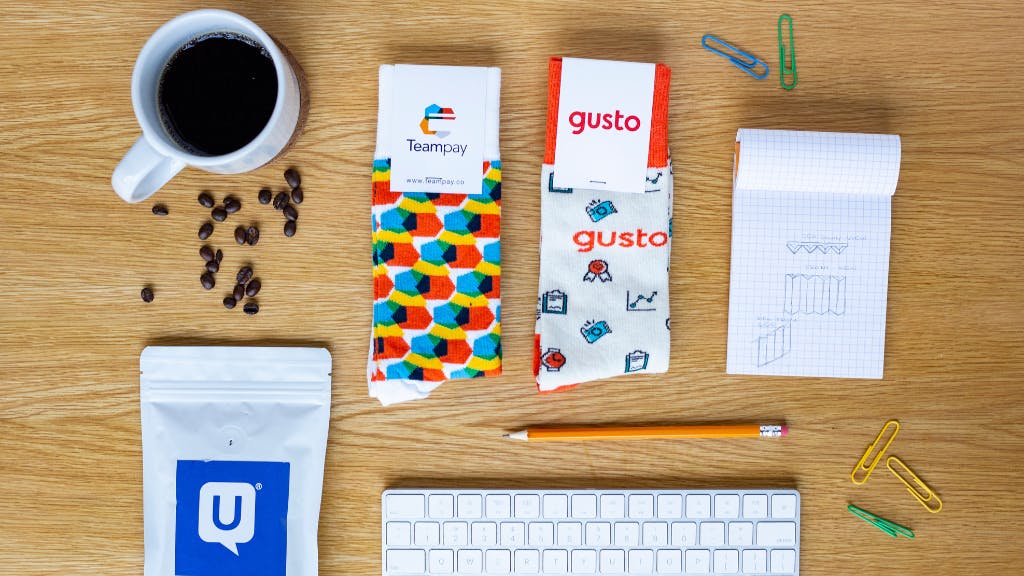 Best Employee Appreciation Gifts
To remain successful, different organizations are looking for new strategies to retain employees and keep them engaged. In this blog, we will discuss some of the best employee appreciation gifts in 2023 to help keep employees engaged and happy.
Read Post
Personalizing corporate gifts for a lasting impression
Personalization is key to making a lasting impression with corporate gifts. Adding a personal touch, such as engraving the recipient's name or including a handwritten note, shows thoughtfulness and attention to detail. This extra effort demonstrates that the gift was chosen specifically for the individual, making it more meaningful and memorable.


Personalization can also extend beyond the gift itself. Companies can create customized packaging or include a personalized message that further enhances the overall gifting experience. By personalizing corporate gifts, businesses can leave a lasting impression and strengthen their relationships with clients, employees, and partners.
Seasonal and holiday corporate gift ideas
Seasonal and corporate holiday gifts are a fantastic opportunity to show appreciation and spread festive cheer. During the holiday season, companies can opt for classic business gift ideas such as gourmet gift baskets, custom-made holiday ornaments, or elegant wine sets. 
But not everyone wants corporate Christmas gifts. For other occasions like Thanksgiving or New Year's, personalized calendars, journals, or planners can be practical and thoughtful choices. It is important to consider the cultural and religious backgrounds of the recipients to ensure that the gifts are inclusive and respectful of their traditions.
Branded corporate gifts and their impact
Branded corporate gifts are an effective way to promote brand awareness and leave a lasting impression. By incorporating a company's logo or branding onto the gift, businesses can reinforce their brand identity and increase visibility. Branded client gifts also serve as a constant reminder of the company's products or services, keeping the brand top of mind for the recipient. 
Additionally, branded corporate gifts can help to create a sense of unity and belonging among employees. When team members receive personalized items that showcase the company's logo, it fosters a sense of pride and loyalty.
The role of corporate gifts in customer appreciation
Corporate gifts play a vital role in customer appreciation. They provide an opportunity for businesses to express gratitude and acknowledge the loyalty and support of their customers. 
By giving thoughtful gifts, companies demonstrate that they value their customers and are committed to maintaining a strong relationship. In turn, this fosters customer loyalty and encourages repeat business. Corporate gifts can also act as a way to thank customers for referrals or testimonials, further strengthening the bond between the company and its clients.
How Companies Like Yours Are Using Corporate Gifts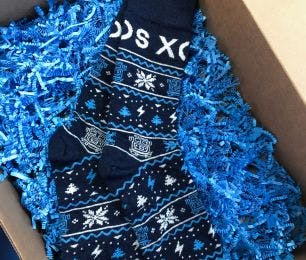 Because they rely heavily on swag to maintain positive client relationships, Xos is always on the lookout for a new cool swag item.
Read Full Story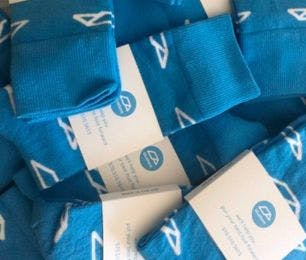 Both the fragmentation of their industry and the lack of personalization can be addressed, and potentially eliminated, by breaking through the digital noise with a physical gift.
Read Full Story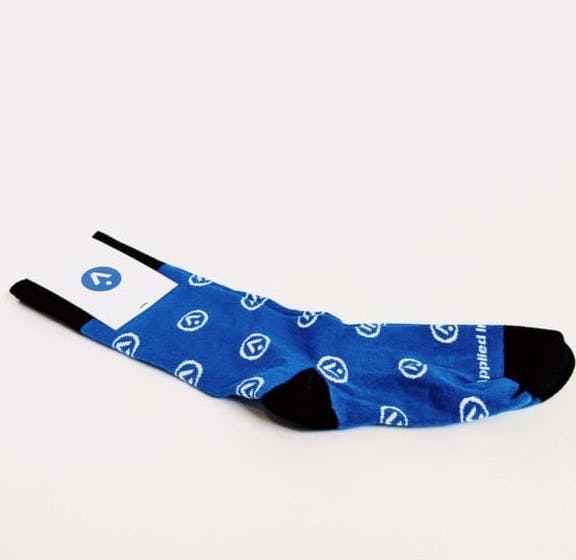 When we were thinking of gifts that their company could give away to employees and recruits, Applied Intuition wanted something that reflected a unique aspect of their company.
Read Full Story