Sock Club's Guide to Custom Team Socks
You've been looking into sports uniforms for your new team or fresh uniforms for the new season, but have you thought about the custom team socks?

Sock Club has been a custom sports sock manufacturer for over 10 years. We're able to design and manufacture custom athletic socks for any sport.

Custom sports socks add the finishing touches to any sports team uniform and can help with creating a cohesive look on the field, improving performance, and creating sponsorship opportunities. 

The main difference between sports socks and traditional socks is the sock design and moisture-wicking abilities. 

This guide will cover the difference between each custom sock type, why your baseball or soccer team needs custom team socks, why you need to choose Sock Club for your custom sports sock needs, and how to get started designing your own custom football socks. 

Lastly, you'll get to learn more about teams like yours who've successfully used custom socks at their schools.

Keep reading to learn more!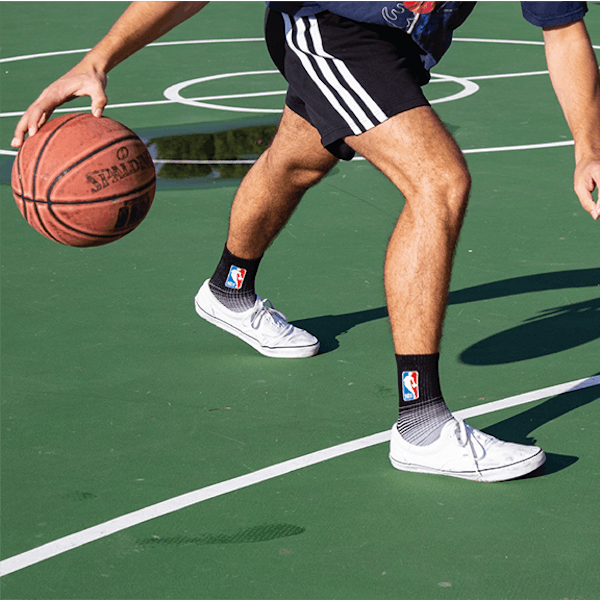 What's the Difference Between Traditional and Sports Socks?
You might be wondering, what's so special about custom sports socks? Aren't all socks the same? We thought so too until we tried on a pair and started making custom athletic socks for sports teams across the country! 

Athletic socks can help prevent blisters, aid in recovery, and eliminate the not-so-pleasant side of working out...foot odor. 

The two key differences between sports socks and traditional socks are the sock design and the moisture-wicking capabilities.

Sock Club athletic cotton crew socks are designed with extra padding in the heel and toe and compression in the arch and ankle. Not only does that make them the best pair you'll ever wear, but these custom team socks will help your athletes on and off the field.

They're also custom crew socks! So you can design your own athletic socks with your team colors, mascot, logo, or slogan to help unify your team and give a cohesive look to your uniform. A team who looks good feels good, and a team who feels good plays even better.

Click the link to learn why you should design your own sports socks!
Read Post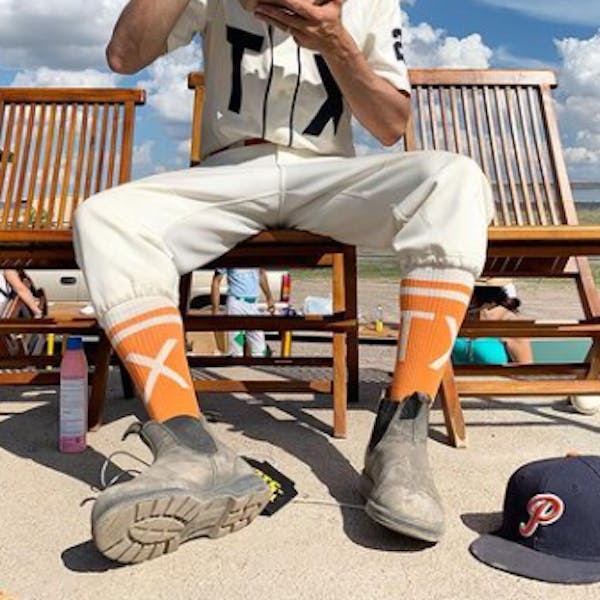 Why Your Team Needs Custom Baseball Socks
Custom baseball socks and custom softball socks are necessary uniform staples. Your baseball team can benefit from branded socks by enhancing team spirit and creating opportunities for sponsorship. 

Generally, ad space is typically sold on team jerseys or helmets, but with fully knitted custom socks you can add your sponsor's logo right next to yours This creates an additional stream of revenue for your team and is a great fundraising idea. 

You may also need your team socks custom-made in various colorways to wear for home and away games. This allows you to add a different sponsor's logo to each colorway and therefore maximize your sponsorship opportunities when you design softball socks.

Sock Club also offers custom youth baseball socks for your little league teams.

Click the link to learn more about how custom baseball socks can benefit your team!
Read Post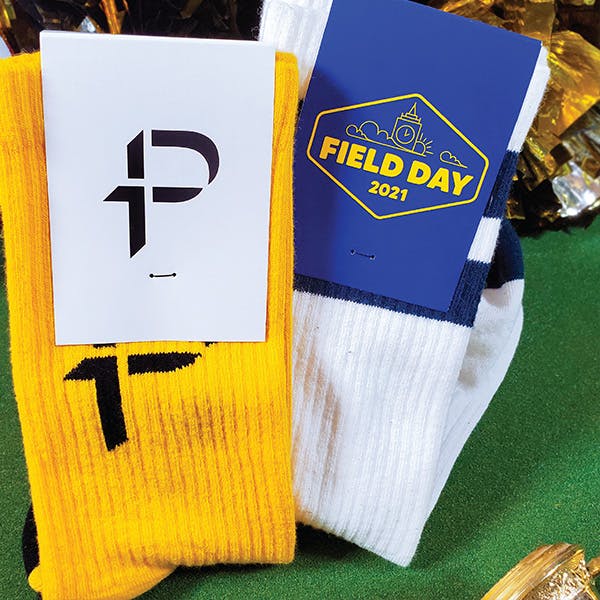 Why Your Team Needs Custom Soccer Socks
Anyone who manages or plays on a soccer team can tell you how excited and committed players are to their team and the sport. A great way to increase and maintain this excitement is custom soccer socks. 

There's something special about a fresh start or change. You've probably experienced a similar feeling by getting a new apartment, new car, new job, or even as simple as a new shirt. Fresh, new, and exciting soccer uniforms can help bring life back into the game.

Custom soccer socks are a great addition to your team uniform. Sock Club also creates custom socks for sports in a knee-high length to meet uniform regulations and fit over shin guards. 

Custom athletic soccer socks are made with soft materials that protect the feet and improve performance, comfort, and durability. With custom soccer socks, you don't have to worry about your team performing poorly due to discomfort.

Click the link to learn more about how custom soccer socks can benefit your team!
Read Post
Design Your Own Custom Sports Socks with Sock Club
Sock Club is a custom sock manufacturer for sports teams across the country. Custom team socks can be utilized for official uniform gear, branded event merchandise, college sports team, and much more!

Sock Club offers three different FREE design options:

Use our simple three-step intake form to send us your logo. Our design team will return free virtual designs in 1-2 business days. 

For those who want a bit more control over the design process or get the whole team involved in the custom sports socks design process, utilize our brand new 3D sock design builder. 

Lastly, for the graphic design pros, we offer FREE downloadable Illustrator and Photoshop sock design templates so you can be your own custom sock designer. 

Click the link to learn more about the custom sports sock design process at Sock Club!
Why Should You Design Custom Team Socks?
Whether you're looking for sports uniforms, spirit wear, team gear, or fan merchandise - custom sports socks is the perfect apparel to add to your next custom team uniform.

These custom-fit socks create the perfect amount of compression to help increase blood flow and aid in recovery. The extra cushion in the heel and toe ensure your athletes can withstand any long tournament weekend. This also creates extra padding where the most pressure is exerted which helps extend the life of the sock so you don't have to worry about pesky sock holes. 

Custom team socks are not age, gender, or size-dependent and will be worn by everyone again and again. It's easy and fast to design your own custom athletic socks. 

Click the link to send us your logo and get started!
How to Customize Football Socks for Your Team
It's almost football season which means it's time to start ordering fan store merch and uniforms for your football team. An essential uniform staple is custom team socks for football. Making your football team's socks custom can help add finishing touches to a new cohesive uniform for gameday. 

Going the custom route for socks allows you to integrate your team colors, mascot, and logo into any design and make custom branded socks completely unique to your team. 

This step-by-step guide will walk you through our three different free design options and what to expect from each. 

Click the link to learn more about designing custom youth football socks for your team this year!
How Teams Like Yours Have Used Custom Socks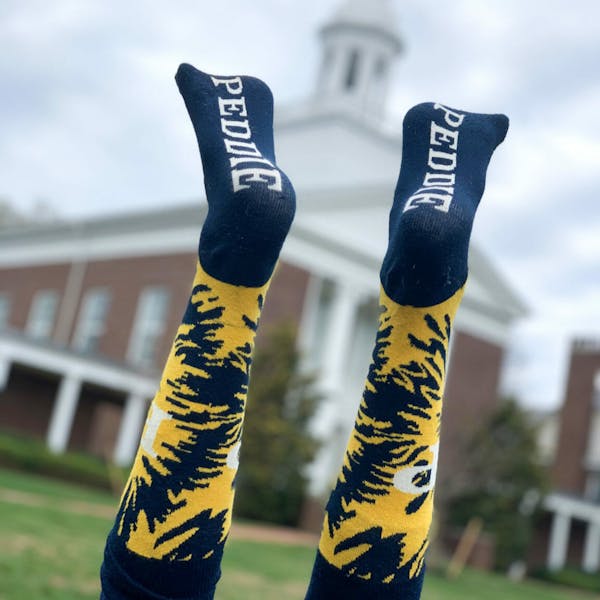 The Peddie School Creates Enthusiasm for New Brand with Custom Socks
The Peddie School is Hightstown, NJ revealed a visual brand overhaul in September of 2019. The new brand was well received by the community, but they were looking for a unique and fun way to engage their community and educate about the new brand. 

That is when they found Sock Club custom team socks. Some qualities of Sock Club that sttod out to The Peddie School included our commitment to quality and our free creative design services.

The Peddie School chose to give away their custom team sock to their school community, as well as, in their campus store.

Click the link to see how it turned out!

Read Spotlight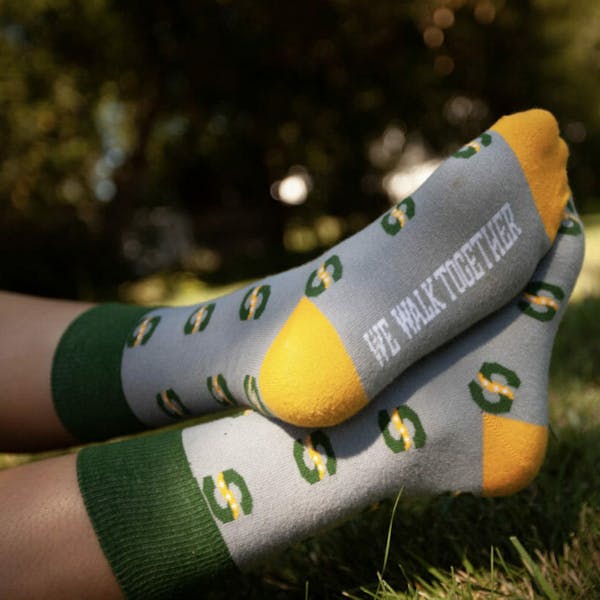 Ashby Creative Lab Helps Client Create Custom Sock Gifts for Teachers
Ashby Creative Lab worked with Adlai E. Stevenson High School located in Lincolnshire, IL to create a brand identity. The school superintendent wanted a unique birthday gift to give to employees on their birthday and that worked for both men and women. 

That is when they found custom team socks from Sock Club. They were intrigued by Sock Club's commitment to community, U.S.A manufacturing, and customization for socks and packaging.

The birthday package included a custom card that matches the custom sock packaging and custom-deigned socks in an elegant gray with the school's logo repeated in a grid.

Click the link to see how it turned out!
Read Spotlight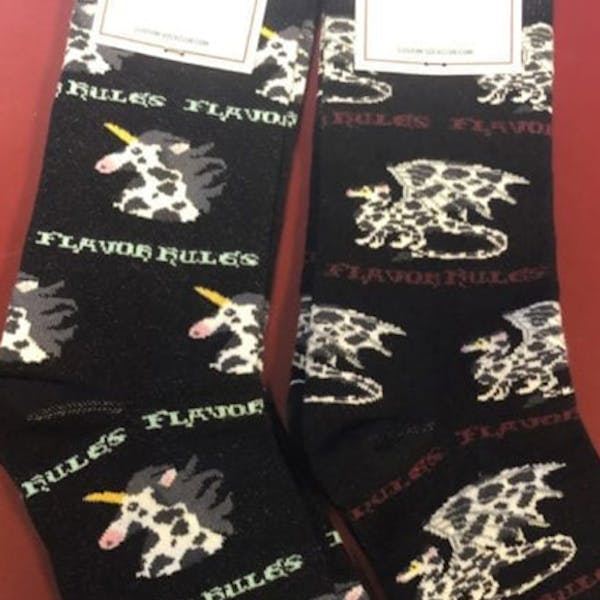 North Carolina State University Wows with Custom Socks As Donor Gifts
North Carolina State University is the largest university and leading public-grant research program in the Carolinas. With multiple research programs, scholarships, and donor opportunities, gifting university merchandise is a necessary perk to represent events, departments, and the school as a whole.

They were looking for custom team socks for their upcoming gifting projects and found Sock Club.

They were amazed by how quick and easy it was to design custom socks. The custom branded socks were created as an item for their gift bags and used as a VIP perk.

Click the link to see how it turned out!
Read Spotlight
Get Started on Your Free Design
Join over 72,000+ companies who have designed custom socks for their brand.